If you reside in a dwelling that boasts multiple levels you will undoubtedly require a way to ascend and descend between these various storeys. That's where stairs become your home's greatest and most fundamental necessity. However, stairs are generally large, cumbersome and take up a huge amount of space within an apartment or house. So how does one employ a staircase if the residence in question is compact or small?
Here at homify we love solving difficult architectural issues with inspirational ideas and concepts! To provide some assistance, we've gathered a collection of 13 of our favourite staircases that are designed suit a range of abodes, from tiny or minuscule to small and compact. Read on below to learn more, and update your staircase with elegance and flair!
1. Glass railings and balustrades help create flow and movement throughout the space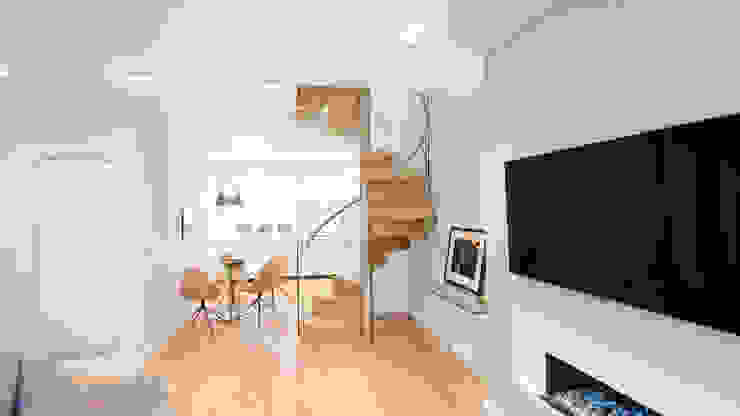 Spiral Staircase with Oak Treads and Risers
Railing London Ltd
2. Forget your typical staircase. If you are living in a compact home, you need compact stairs! These ladders are stylish and rustic, effortlessly adding charm
3. Barely there glass stairs are wonderful for smaller dwellings, as they ensure light passes through easily, and contribute to an airy and open space
4. Stylish spiral stairs have long been admired for their space-saving capabilities, and work brilliantly in areas that wish to stay spacious and airy
5. ​Check out these wonderful floating stairs! Looking as if they are simply hovering above one another, they work beautifully to create a unique and open ambience
6. Making good use of the under-stair space allows the area to be employed in a functional fashion. The under-stair area boasts a neat entertainment cabinet, with extra storage, and a place for a television
Need some help with your internal domestic spaces? Chat to an interior designer and get some expert advice!
7. Remove landing space by adding smaller areas that are modern, stylish and boast a phenomenal timber finish!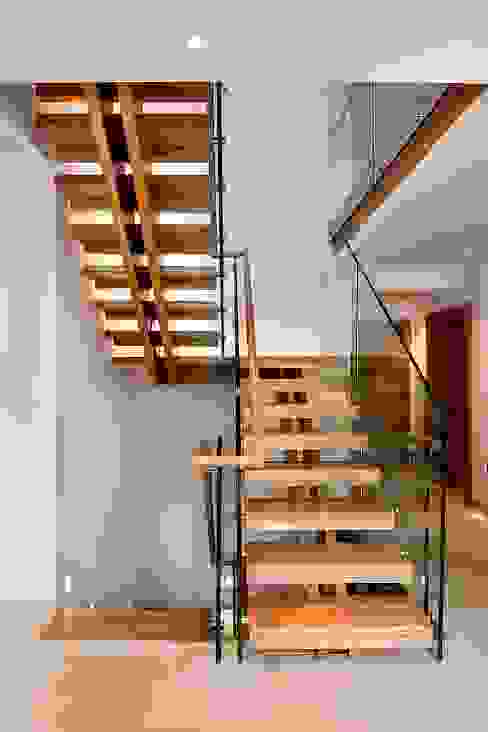 Double central spine staircase
Smet UK - Staircases
8. An effortless pairing of glass and metal creates the ideal creative stair solution to any small abode
9. Cute and compact is the way forward with these gorgeously minute and minuscule stairs, perfect for a tiny home!
10. Stairs with storage add a valuable area to keep ornaments, decorations and other objet d'art
11. Floating and illuminated glass adds a statement to your room, while also feeling as though it isn't even there at all!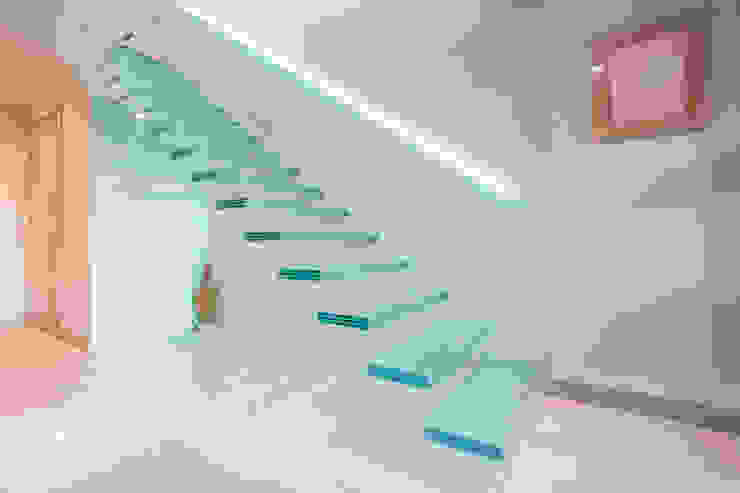 ​A single-flight cantilever staircase crafted in toughened, laminated glass
Railing London Ltd
12. Statement-making stairs don't need to be small. Let your staircase standout in your compact home and go big, large and luxurious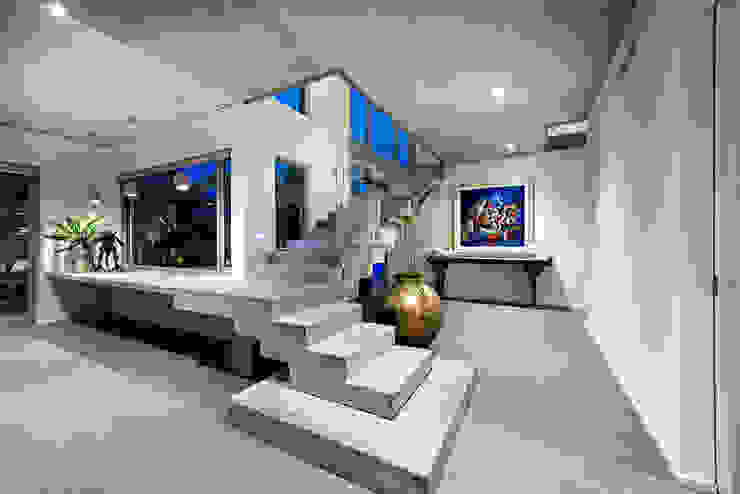 Concrete Stairs
D-Max Photography
13. Organic is the answer with these wonky stairs that add personality, creativity and uniqueness to this small home
What did you think of these creative staircases? If you want more, read on here: 10 ways to create a welcoming home entrance