When we plan and design our bathroom, we frequently opt for a range of tiles, stone and waterproof materials. However, an oft-overlooked decorative element is the simple and effective option of paint. Paint works exceptionally well in the bathroom, and despite common misconceptions, is perfect for wet and humid spaces. Not only available in a range of colours and styles, paint is also extremely inexpensive when compared with other alternative wall treatments.
Today we're going to be showing you some stylish ways to employ paint in your bathroom, along with a few helpful tips and tricks. Sound good? Read on below and learn more with our handy guide!
1. Look at mixing and pairing colours with your tiles and/or other decorative elements in your bathroom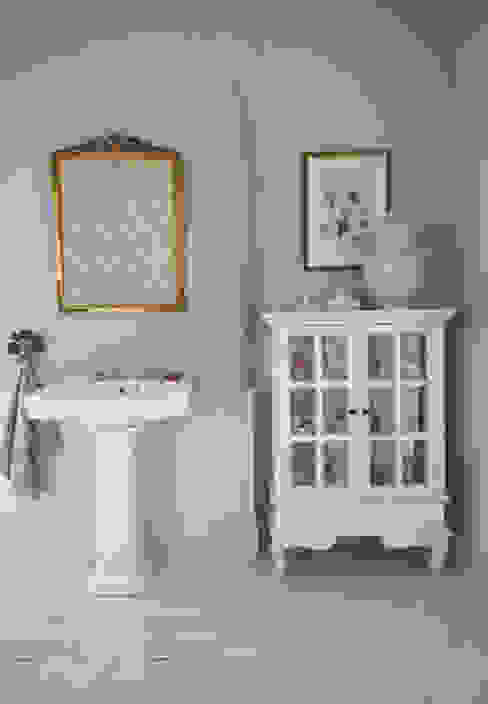 BATH ROOM DESIGNS BY HOLLY KEELING
holly keeling interiors and styling
2. For added elegance opt for a different shade of your existing tiling. This room is a brilliant earthy and luxurious example
3. If you are worried about waterproofing your room, opt for a half wall of tiles, and finish with brighter wall paint
4. Tile certain 'wet' areas of your bathroom, while leaving the rest open for a fresh and lively paint hue
5. Always choose water resistant paint varieties, and remember to seal your bathroom or toilet appropriately before applying any wall treatments – especially paint
6. Remember that ceramic does not necessarily indicate water resistance, you need to protect your walls correctly, or paint will crinkle and flake from your walls
7. Insulation is essential within the bathroom, and will ensure your room stays mould and mildew free. You can treat your walls to avoid this occurring, or look for a special bacteria-resistant paint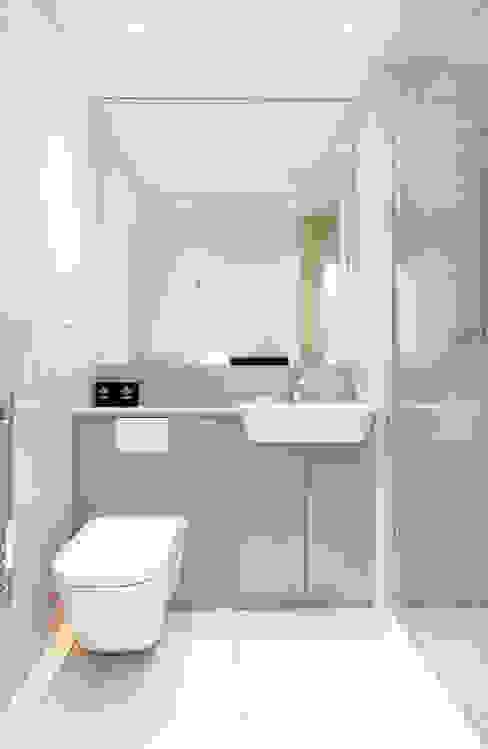 Bathroom
WN Interiors
8. Prevent the formation of moisture by chatting to a professional
Professionals are able to assist in sealing your wet space, and will ensure the job is done correctly. Although this may seem expensive, you will save money in the long run! Find an expert via our homify website and get started today…
9. Not a fan of paint? Why not try wallpaper instead? Just remember to seal your walls to prevent any buckling or warping
10. There are plenty of different varieties of paint on the market – including those with textured inclusions such as sand and flakes
11. To save money, paint your walls and opt for a simple tiled space around your main fixtures
12. Neutral hues work best in the bathroom and can be enhanced with standout tiles or ceramic accessories
13. Black and white is a timeless combination that will suit any bathroom or wash space!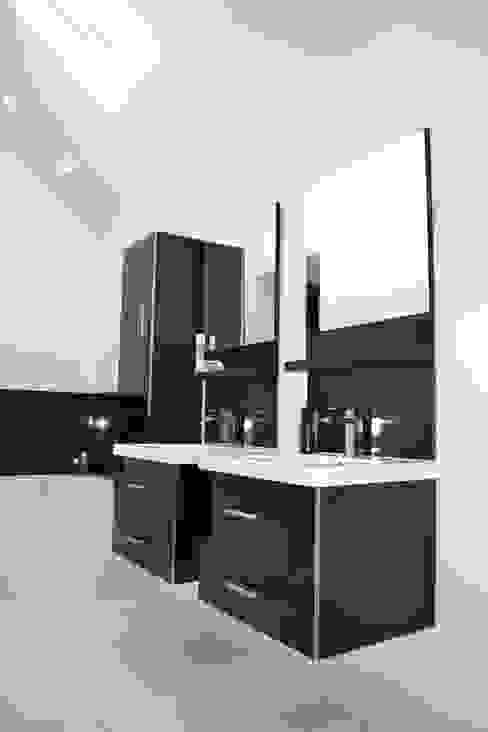 En-suite To Main Bathroom—As Built
Arc 3 Architects & Chartered Surveyors
14. Choose a sumptuous yet muted paint hue in your traditional bathroom to evoke a sense of romanticism and serenity
15. Don't forget chalkboard paint! This wonderful option will enliven your bathroom and offer a chance to get creative…
Would you like to keep reading about bathrooms? Check out: 7 ways to turn your bathroom into an oasis