If we think about prefab houses, wooden design is usually what comes to mind. Prefabricated homes are fast becoming a popular choice as they can be built a lot more quickly than conventional houses, are eco-friendly and sustainable, and are a lot more affordable than the traditional home. The architects of the unbelievably stylish and comfortable prefab home that we visit today, show us the possibilities of a little creativity and a lot of cosiness—and we cannot wait to begin exploring!
The cute exterior and garden adds an inviting charm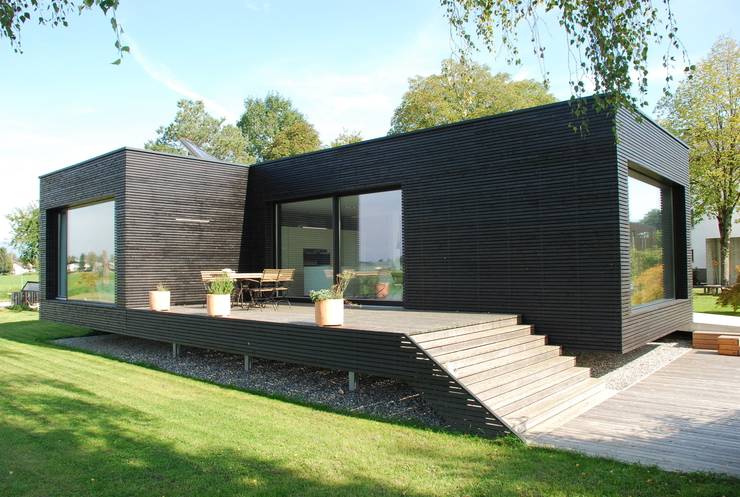 Gartenansicht
schroetter-lenzi Architekten
The main entrance with its cement pathway and green features complements the dark wood perfectly
The splendid and spacious windows allow the exterior and landscape to connect with the interior
The view from the bathroom is almost like being outdoors!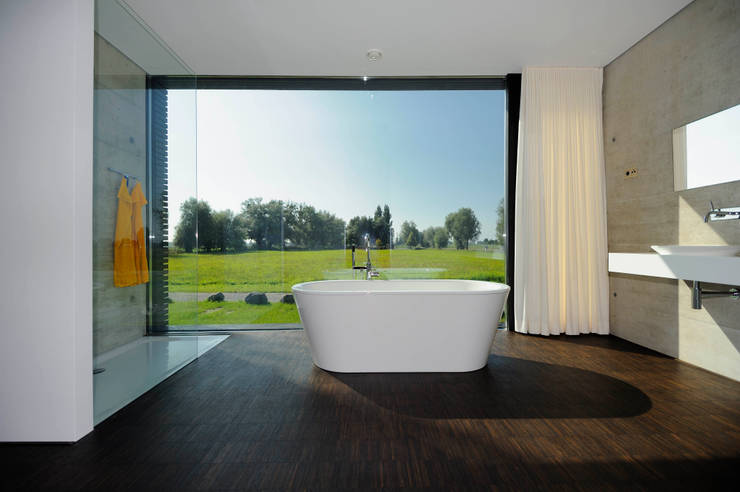 Badezimmer mit Ausblick
schroetter-lenzi Architekten
Wouldn't you just adore a bathroom like this?
The all-white kitchen has a futuristic air and is filled with minimalism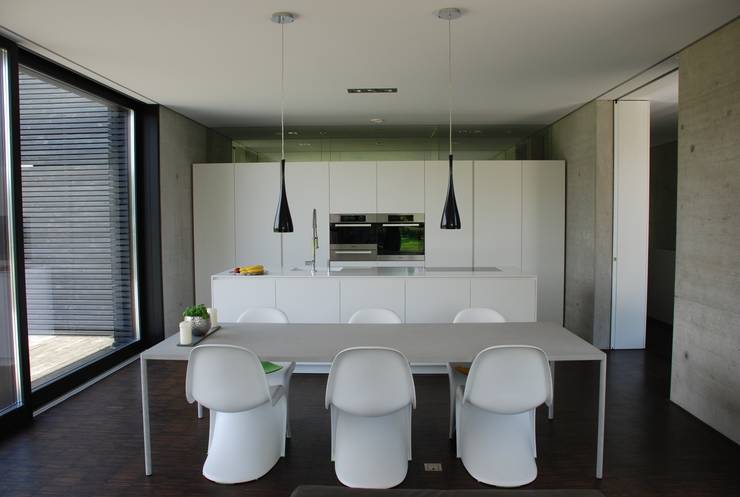 Offene Küche
schroetter-lenzi Architekten
The living room décor is simple and effective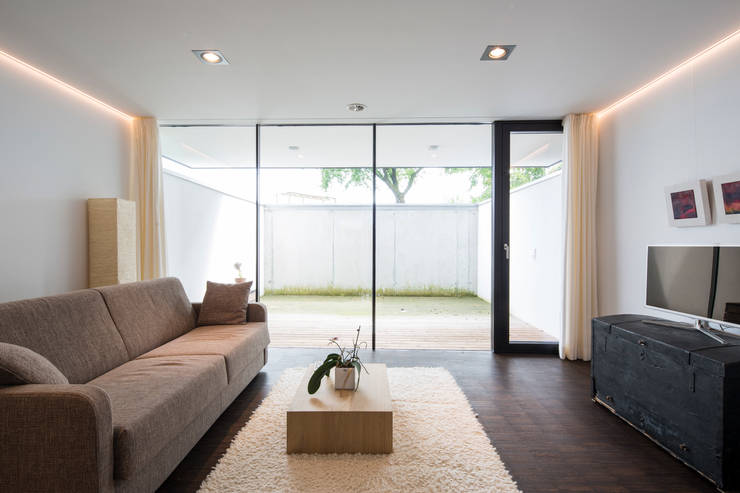 Gästezimmer und Hobbyraum im Keller
schroetter-lenzi Architekten
​ Some vibrant features to enhance relaxing and a cosy atmosphere in the bedroom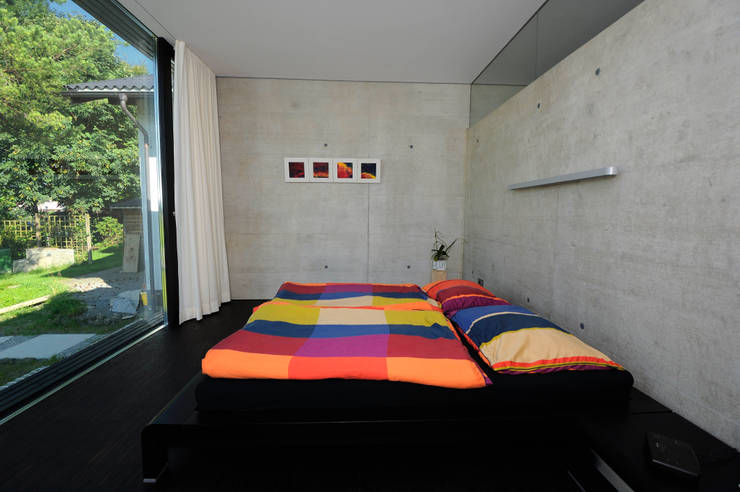 Schlafzimmer
schroetter-lenzi Architekten
Impressed by this modern home? Then A chic and simple apartment makeover (to give you ideas) is an awesome read too.