Is your home dark, dull or dreary? Is it lacking a certain something that would really assist in it feeling bright and welcoming? Small homes are notorious for lacking light, and since they are compact in size, this often creates a sense of unwelcoming bleakness. 
We're here to change all of that with our 12 simple ways to brighten your small home. How will we achieve this you might ask? The solution lies in the implementation and employment of accent colours. These colours needn't be the brightest, but they will draw attention away from an undesirable aesthetic, producing a far more inviting and exciting aesthetic.
Read on below to learn more about these 12 tips, and get started brightening your home today!
1. Brighten your home and improve its ambience with a feature wall. This muted green example is timeless, chic and works beautifully in this compact space
2. Focus on employing a cohesive theme by adding bright hues along with more dramatic darker shades
3. Take your cues from this next example! Your books can be an easy to achieve eye-catcher if you arrange them according to colour
4. Pick a bright ottoman to steal the scene in your compact living room, and pair it with a colourful item of furniture for added dramatic effect!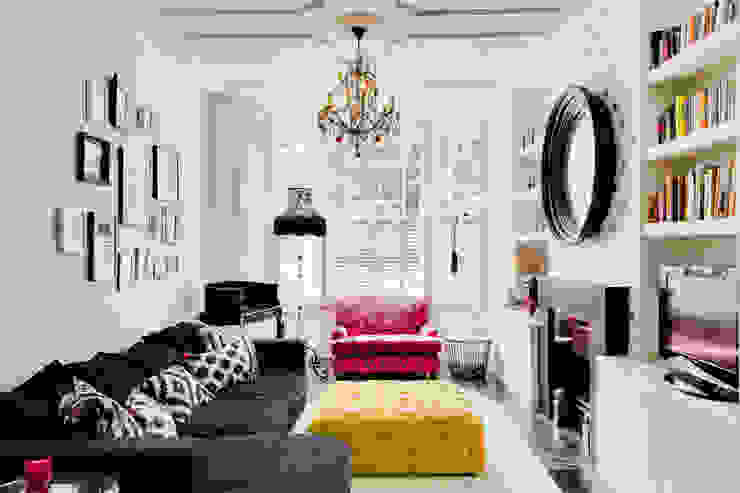 Queens Park House
Honeybee Interiors
5. There are plenty of options in this next setup. Opt for a feature wall, or stay simple and add accents with your choice of throw cushion
6. This contrasting room is ultra-compact and yet still packs an interesting punch of coordinating colours
If you like what you see in any of these pictures, you can always enlist the help of a professional to achieve the design in your own home. Find an expert via the homify website and get started today!
7. In this bathroom the flooring has been added to evoke a sense of chic style, while the tiles are attention-grabbing and bright!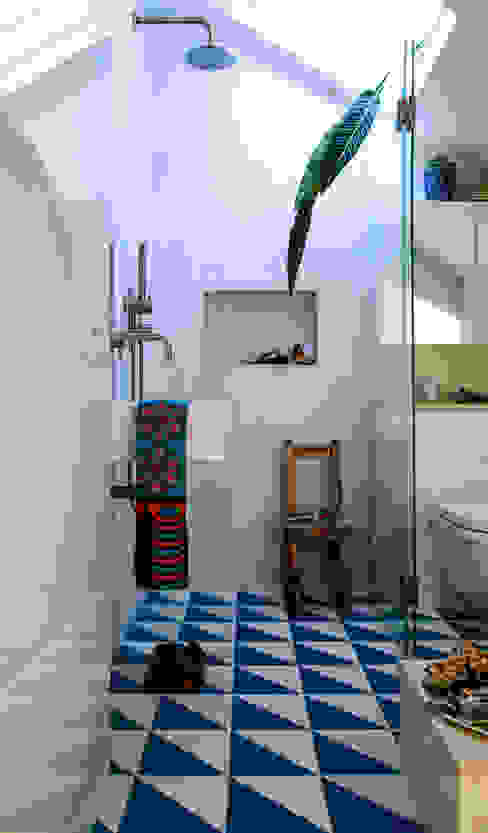 Peponi House
STUDIO [D] TALE
8. Adding an accent can be as simple as painting a section of your wall… as you can see in this all white kitchen
9. Bright and unique furniture never goes out of fashion. This colourful desk is all that is needed to brighten a dull home office or study
10. Plants are among the easiest and simplest ways to add colour and life to your interior. Go for something easy care and long lasting, and add bright blooms if necessary
11. Accent hues don't need to be bright, as we see from this gorgeously muted yet still captivating example