When we design and decorate our dwellings, we generally lean towards the most accessible, timeless and enduring hues. These tend to come in the form of neutral tones, subtle shades and white colour schemes. However to add depth, contrast and intensity within your home, you need to go darker. 
We're talking about charcoal tones, deep and opulent shades, as well as navy blue, black and a timeless array of rich greens, reds and browns. These colours can be added seamlessly to promote complexity and add gravity within your space. 
If you're unsure how to do this, we've gathered 14 examples to provide a little assistance. Interested? Read on below and learn how to add dark colours to your home today!
1. Add dark hues with brickwork that is both industrial-chic and fabulously urbane!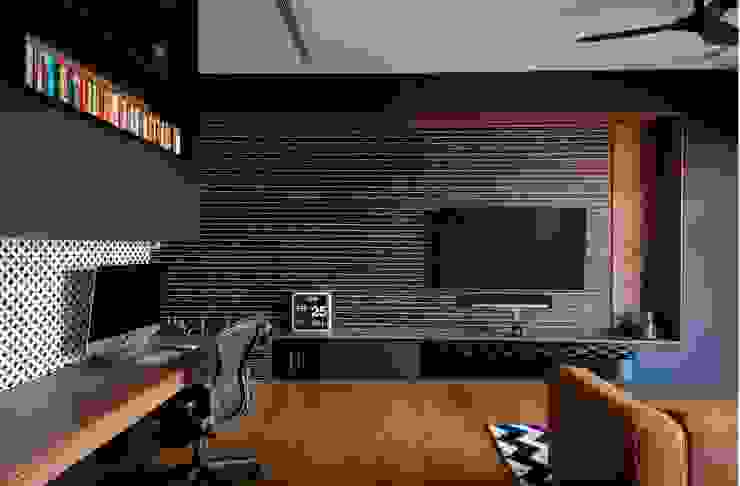 FRANKEL STREET
Eightytwo Pte Ltd
2. A feature wall of charcoal works beautifully against the other lighter room elements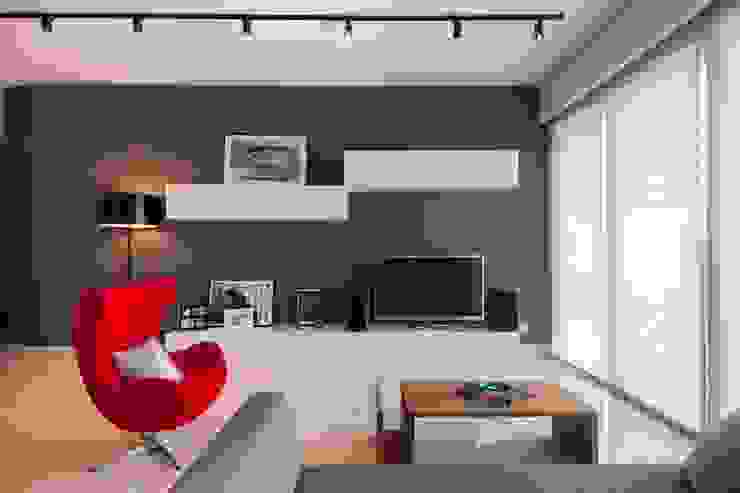 THE TESSARINA
Eightytwo Pte Ltd
3. In the bathroom, add a dark vanity for drama and eye-catching appeal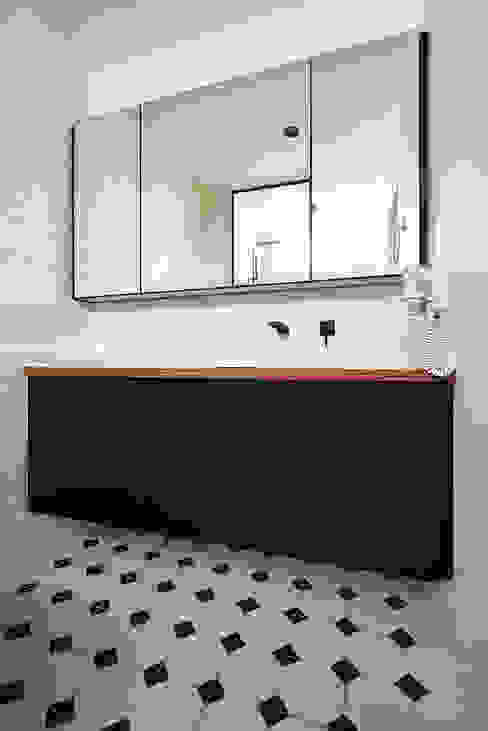 Scandustrial Theme
Eightytwo Pte Ltd
4. This kitchen combines the cheeriness with bright canary yellow, along with deep and dramatic black hues
5. Black and white is a timeless combination that suits any apartment, house or interior design!
6. For bunker-esque luxury, check out this sleek concrete coloured kitchen and eating area
7. Dark colours can also feel playful with colourful wall art and exciting accessories
8. Dark timber cladding offers an interesting and sophisticated alternative to lighter hues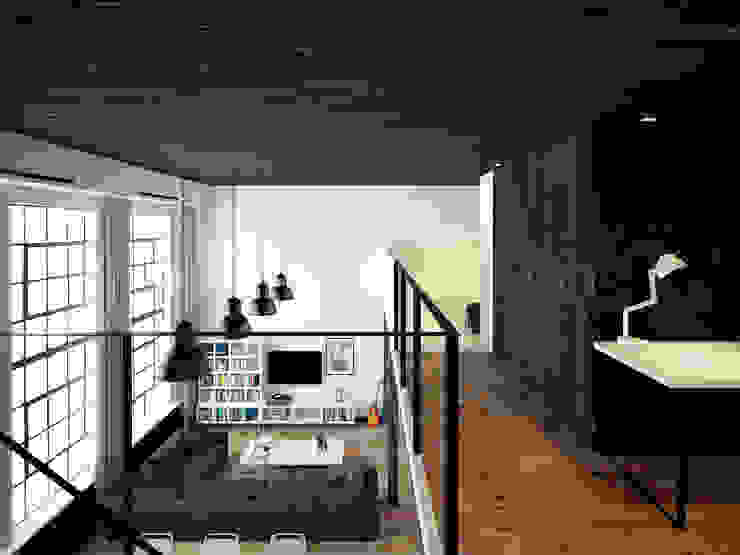 First Floor—A Beautiful Apartment in London by The Wood Galleries
The Wood Galleries
9. Dark hues can also work well in shabby-chic interiors. Take some cues from this mushroom wall
10. Here we see royal purple tones adding opulence and luxury to an exquisite kitchen design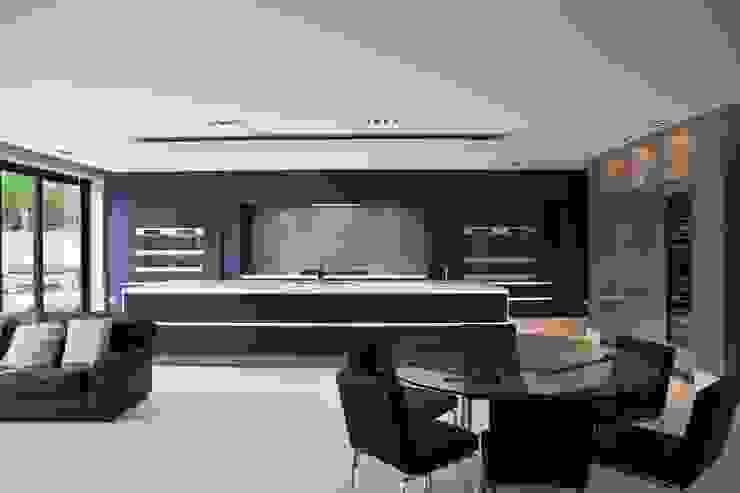 Martin Kitchen
Excelsior Kitchens Limited
11. Dark floorboards work beautifully with white walls and a dark black feature space
13. Dark brown tones look effortlessly elegant within this dressing room and evoke a sense of warmth
14. A dark black dressing space can actually make the room feel larger, while adding a sumptuous, hotel-like effect
Did any of these examples provide ideas or inspiration? If you'd like more, check out: An impossibly chic and simple home you'll love and read on!