Whether you live in a large villa or a compact one-bedroom, you'll likely face the challenge of needing to separate the individual living zones within your home. Sure, completely open plan interiors are nice, but you'll still require a sense of privacy and segregation in certain areas, especially if your dwelling is an all-encompassing studio abode.
But where does one begin? These days it can be tricky fitting all of your domestic odds and ends into a simple and uncluttered interior setup. Full-blown internal walls can often make your home feel crowded or cloistered, which is why we've collated 14 of our favourite ways to divide space in your house or apartment. Interested? Read on below and learn more!
1. This first example proves a studio apartment can feel open as well as private with its smart, handy and stylish room divider!
2. Curtains can also be incorporated between rooms, allowing openness and privacy when required
3. These textured, sliding panels are truly unique, and ensure the home remains usable and open with great movement and flow
4. A feature fireplace such as this is sure to dramatically divide spaces in your home, while boosting a feeling of luxury and opulence
5. This media cabinet-cum-bookshelf is ideal for those who like to keel everything neat, tidy and well organised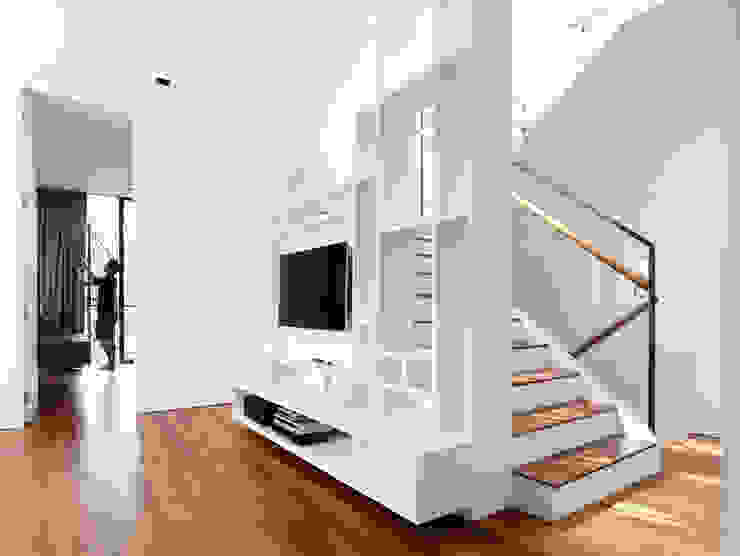 Natural Geometry
HYLA Architects
6. In this compact bedroom the sleeping space is disconnected by a cupboard that separates the bed with the walk-in robe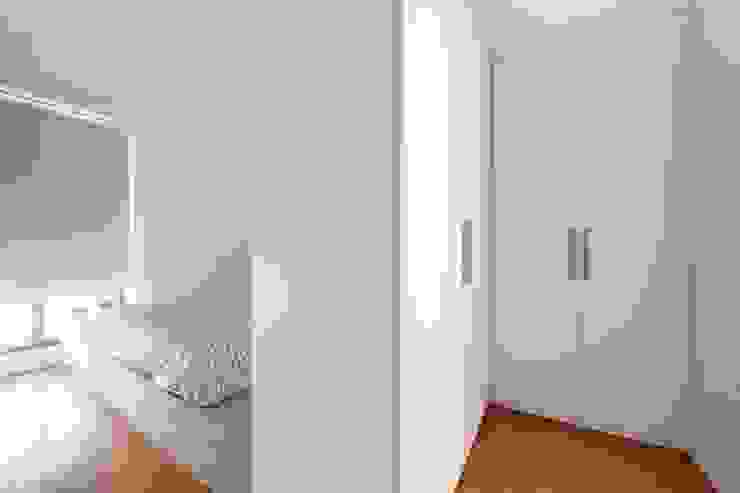 SKYTERRACE @ DAWSON
Eightytwo Pte Ltd
7. To keep your entrance separate this interior utilises a two-way shelf that has been customised to fit the space perfectly
8. For a walk-in robe that is practical and open, this design ticks all the boxes!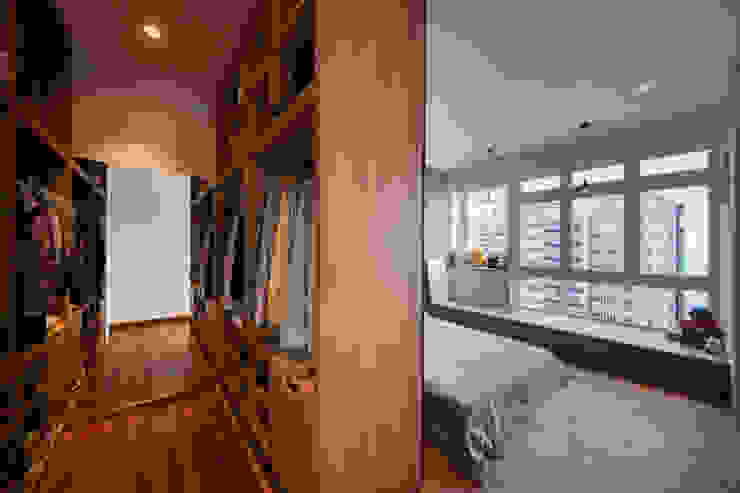 COSTA DEL SOL
Eightytwo Pte Ltd
9. Glazed room dividers ensure a sense of privacy between internal areas, while retaining freedom of movement and natural light flow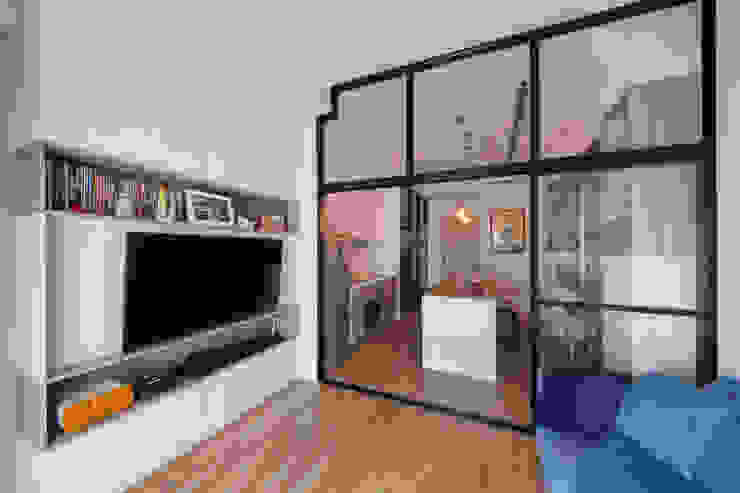 BOATHOUSE RESIDENCES
Eightytwo Pte Ltd
10. A wall partition doesn't have to close off an area altogether, this design utilises the wall divider as a bookshelf, while the large opening creates an open aesthetic
11. These geometric panels are perfect for separating space, while ensuring light is permitted to flow and permeate throughout
12. Next up, we check out this moveable partition that offers a space for a mounted television, shelving and storage space!
13. These suspended shelves are interesting, dynamic and definitely a wonderful inclusion in this compact home
14. A kitchen island can be added to provide storage, while additionally separating the cooking area from the living spaces
Did you find any ideas for your home? If you need some more inspiration, we recommend: 10 space-saving features every small home needs