If you reside in a small home, you'll be well aware of the storage issues that often come with compact dwellings. Without the right storage, interior areas can become cluttered, chaotic and cloistered. Ensuring you have enough space to keep your domestic appurtenances can definitely improve the overall ambience and atmosphere within your abode. But what is one to do when you don't have enough room? 
Innovative and creative thinking can definitely assist in creating a usable and functional property, while the right setup boosts a sense of organisation and cleanliness. To get you started, we've gathered 15 small homes that have implemented genius storage ideas to copy—check them out below!
2. Our first home boasts high wall-mounted shelving, which is perfect for those with only a small amount of room to work with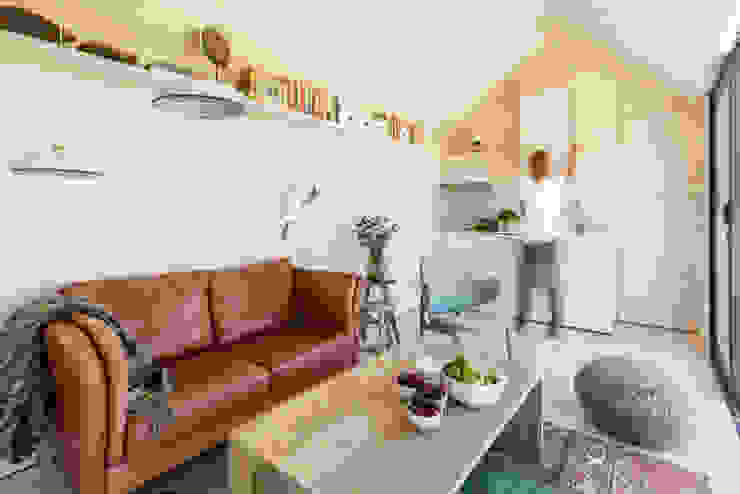 CASA TRANSPORTABLE ÁPH80
ÁBATON Arquitectura
3. Work with your corners and add shelving that has been enhanced with recessed lighting
4. Get creative with your furniture and choose beds that come replete with underneath storage space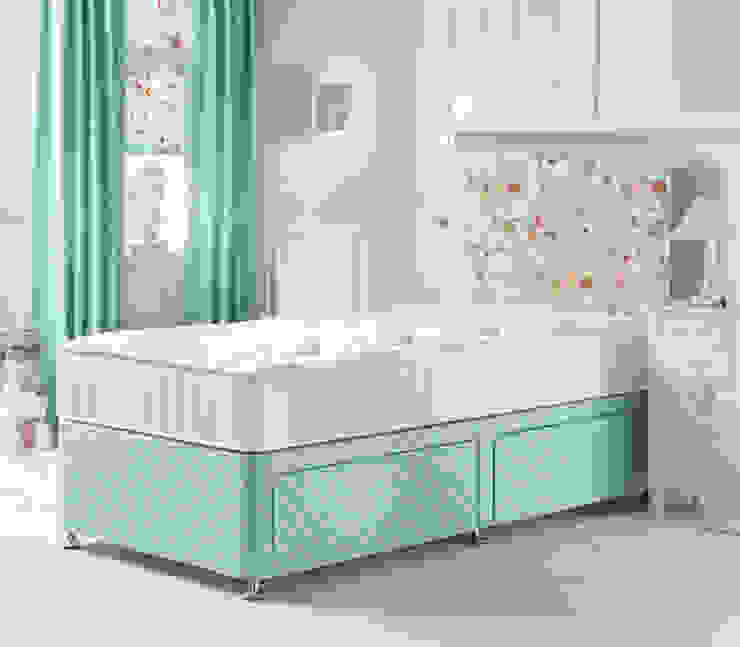 English Rose Seafoam Divan Bed
Little Lucy Willow
5. The all-in-one 'living cube' is ideal for one-room or studio apartments
6. Clean and crisp white joinery can feel invisible, while offering a huge amount of space for household miscellany
7. Think you don't have room for a pantry? Think again! This narrow cupboard is ideal for those with no space at all…
8. Utilise curtains to section off a space in your bedroom for clothing and dressing
9. Go vintage and look for old trunks that can impart uniqueness in your dwelling, while adding the perfect space for odds and ends
10. Think about employing some bespoke storage, and fit your setup against one wall to ensure it is customised to your abode
11. In a one-room apartment, you can think outside the box to create storage spaces that are original and perfect for tiny homes
12. Under-stair space is often neglected. Get creative and create a pull-out closet space…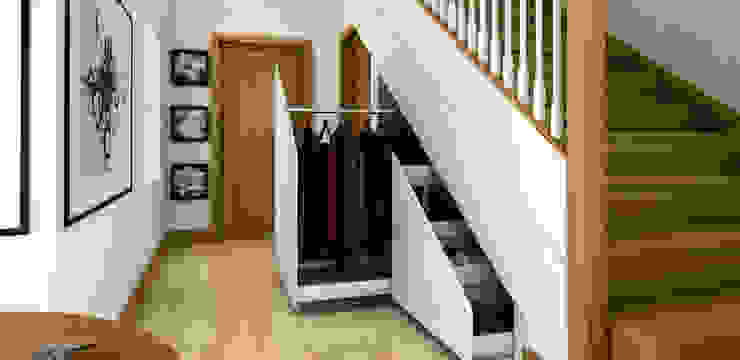 Innovative storage solutions.
Chase Furniture
13. No room for a TV? Add it to the end of your bed in a cabinet with a electronic lifting system
14. No matter how small your stairs, there is always room for a shoe holder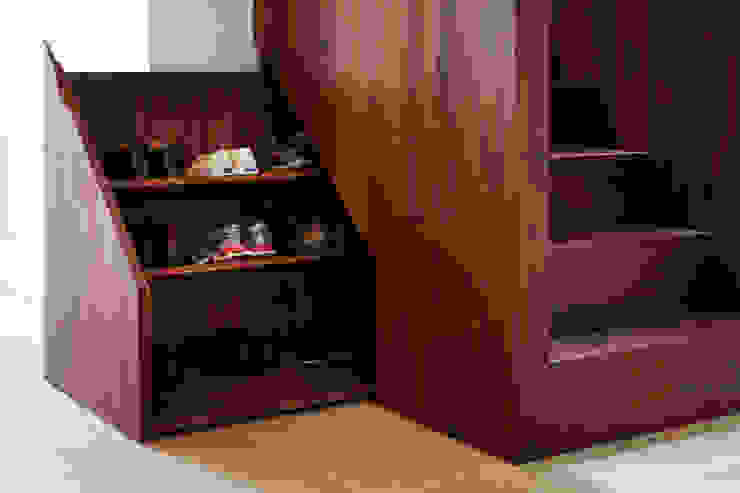 Storage under stairs
Fraher and Findlay
15. Want a cellar, but unsure how you could possibly fit one? Go down, with a spiral cellar that hides within the flooring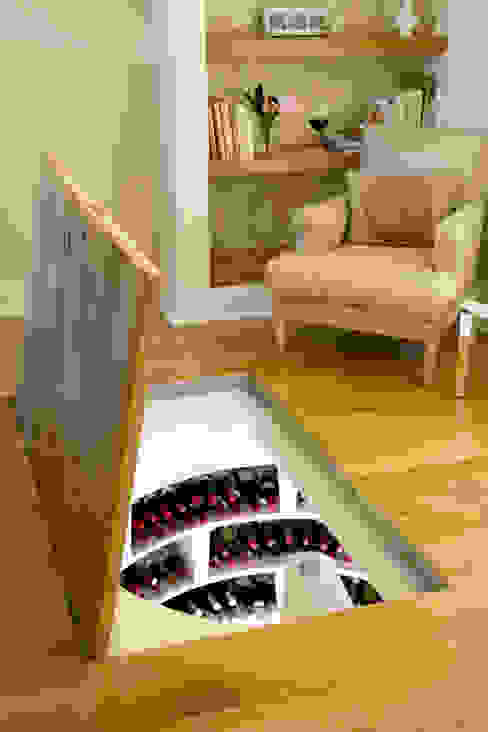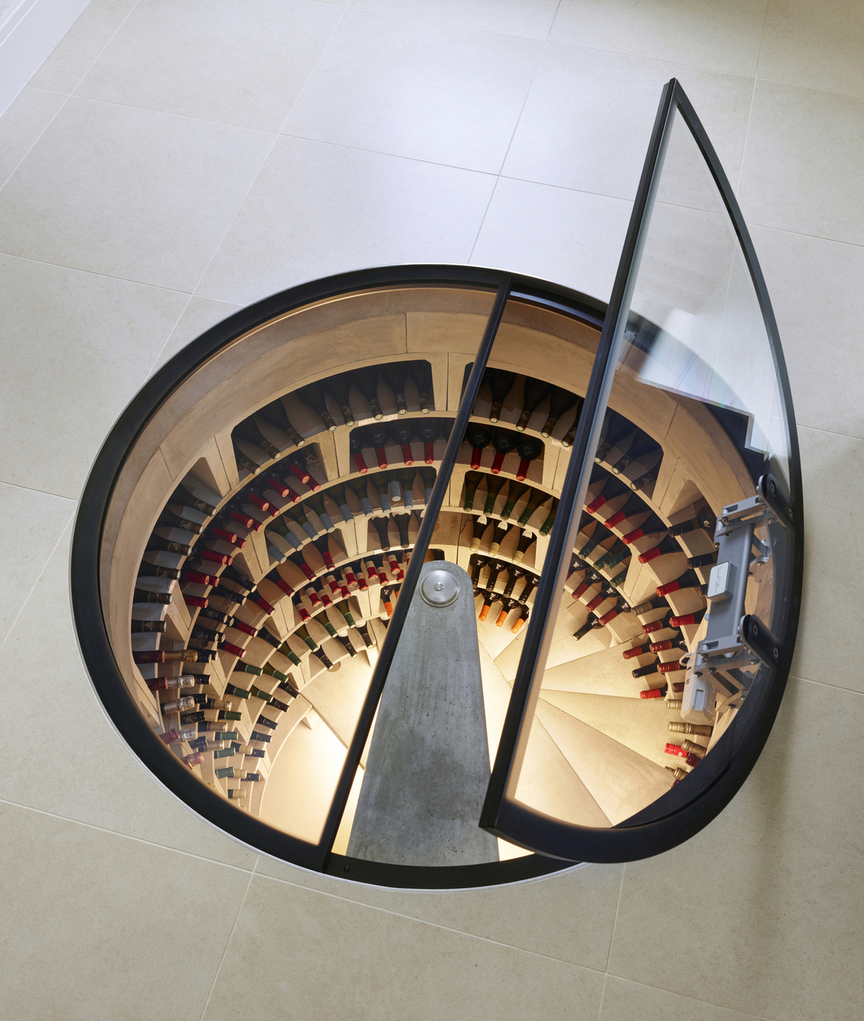 Spiral Cellar with Recessed Trap Door
Spiral Cellars