A balcony is a rare privilege in such a busy city, so it pays to ensure you're decorating it with care and consideration. If your outdoor terrace, balcony or garden is looking a little worse for wear, we're here to help!
We've gathered 14 charming balconies with simple ideas that are easy to copy and emulate. From adding efficient storage to providing the right seating, there is something to suit outdoor areas of every size and shape.
If you're ready to begin your renovation or are just getting started, research can drastically improve the final result. Take some time to check out some examples below and glean a few tips and tricks for your own home today.
1. Our first balcony is viewed from inside and shows us that concertina doors are ideal for opening up on cool days and letting a refreshing breeze blow throughout the home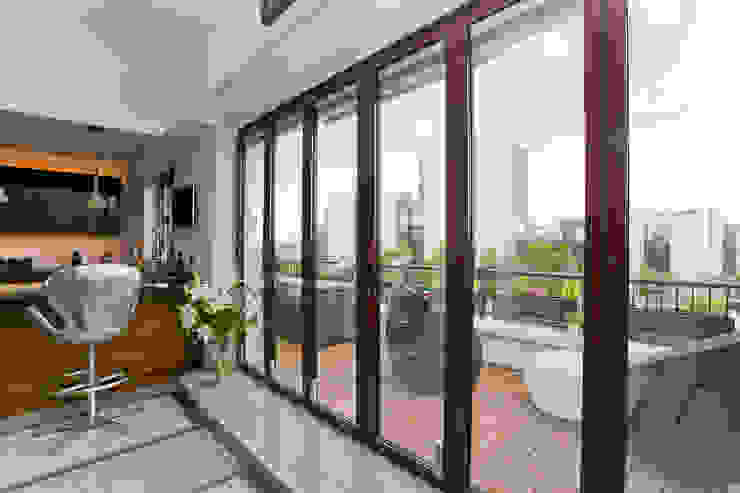 Terrace view
Temza design and build
2. A swinging seat is a great option for those who like to get comfy in style
3. Adding DIY furniture and green walls adds character and charm to your balcony without breaking the bank
4. Incorporating stylish outdoor furniture will improve your balcony tenfold
5. Take a look at this impressive space… the bespoke seating offers the ideal space to entertain!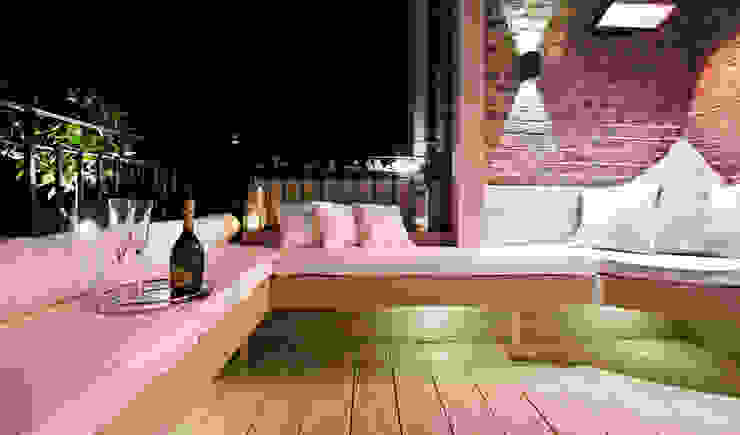 Chelsea Terrace
Adventure In Architecture
6. A simple beanbag can offer an easily movable seat that is comfy and eye-catching
7. We love the combination of tray table, wicker deck chair and palm trees in this charming setup
8. Running out of space? This balcony employs a wall-mounted table that looks sleek and chic
9. Wall-mounted shelving is a characterful way to add planters and artwork, boosting the ambience and atmosphere of your balcony
10. Go for neutral tones and earthy materials to produce a charming and cosy outdoor space
11. Zen-like and enjoyable, this balcony boasts all the necessary trimmings for a truly wonderful experience
12. A suspended hammock chair along with a cute pet home is ideal for animal lovers that want to include their pets in their outdoor lives
13. This charming space includes candles and a glowing planter for a romantic and elegant atmosphere
14. Adding timber flooring, hanging plant life, cosy seating and a mirror is the recipe for a beautifully inviting and engaging balcony
Want to see some more charming balconies? Check out: 9 creative ways to design a small balcony