White paint is the unquestionable workhorse of hues. If you ask an interior designer which colour they have in constant rotation, more often than not, it's white. White is more than simply bland and bleak, it comes in a range of shades and tones, each one offering a different ambience and atmosphere. The right white can transform a room, open up a space and impart elegance. Working wonderfully as a background colour, or blank canvas, to your other shades, white can also work as a feature in its own right.
If you're still unconvinced, we're going to show you 15 small dwellings that prove why white is the best colour for your abode. Let's check them out…
1. White is the ultimate blank canvas, which can be decorated and adorned with bright eye-catching elements
2. White certainly doesn't have to feel boring! In this compact yet lavish apartment we see it heightened with copper accessories and lush indoor plants
If you like this design and are considering something similar for your own living room or compact apartment, you can find a professional to offer some expert advice here. 
3. Utilise white with its opposite hue black to evoke an attention-grabbing interior aesthetic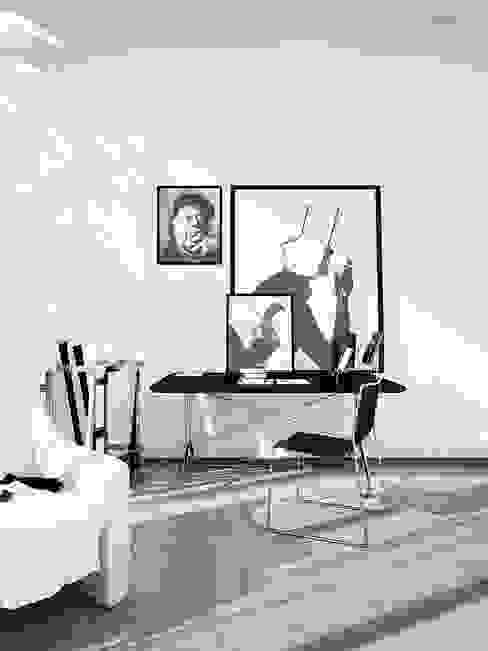 Interiors | Black and White
DesigniTures
4. White often works well in small loft spaces, enhancing the perceived space and boosting airiness within the room
5. White fascias and frontages are a popular option that suit many small abodes and help them to feel lighter and brighter
6. Pair light white walls with bright feature hues, along with beech timber for a peaceful Scandinavian ambience
7. Opt for a partial white fascia, which seamlessly coordinates with medium timber cladding
8. Magically monochromatic, this exterior blends titanium white with zinc roofing for a contemporary yet enduring finish
9. Don't be afraid of all-white interiors—within a compact abode they offer a clean, crisp atmosphere that can be easily changed to suit your needs

Small U Shaped Kitchen
Elan Kitchens
10. You might think white within a kitchen is a bad idea, but a small cooking space can benefit greatly from a sanitary and versatile hue such as white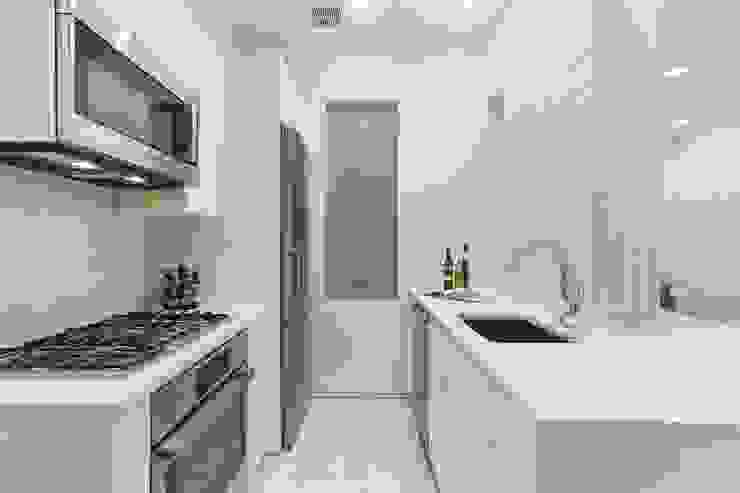 Small kitchen
Atelier036
11. Want modern, age-defiant and eye-catching? Opt for a white exterior and impress you neighbours with ease
12. A fresh coat of white paint on a heritage façade ensures the building is fit for the next generation of occupants
13. This white cubist home proves white is a contemporary hue that can easily stand out from the crowd
14. This one-room apartment in Berlin utilises white to create a space-age domestic environment that is anything but boring
15. White can also feel cosy when paired with the right furniture, accoutrements and snug accessories!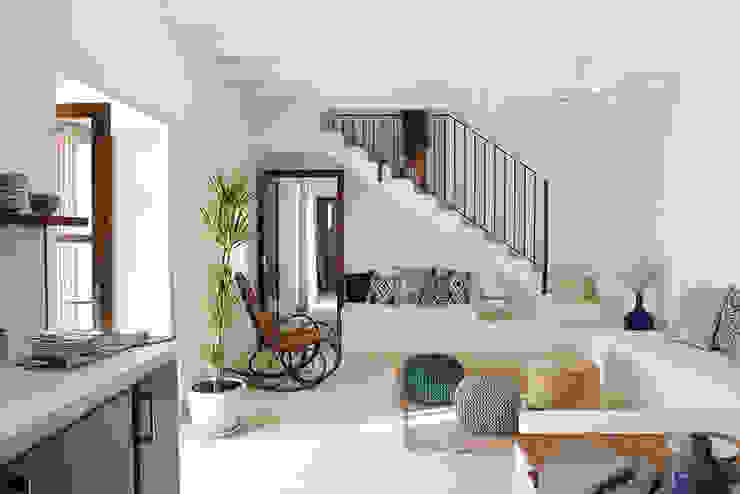 HOTEL CAL REIET – GUEST HOUSES
Bloomint design
Did we convince you? If you want to see some more minimal and white homes, check out: 11 things we learned from Scandinavian interior design