Finding decent storage solutions in your dwelling has to be one of the greatest trials of home ownership and organisation. Let's face it; most homes simply aren't built with enough. Most are seriously lacking in the storage stakes, which can easily lead to a cluttered, chaotic and messy home.
Additionally, if you're an apartment dweller, you'll find you often don't want to employ what little space you have for unattractive cupboards and cabinets. This is where we come in. We've gathered 15 storage solutions that you won't even notice! Hidden in inconspicuous spots throughout your home, these options are perfect for houses both large and small. Check them out below…
1. This colourful storage cupboard hides a functional wash space and kitchen area, while the built-in shelving is ideal for books and more attractive accessories or curios
2. A slimline cupboard such as this is ideal for your bathroom, and offers an area to inconspicuously store lotions, medicine or wash space appurtenances
3. When this shoe draw is closed you'll not even notice it's there – keeping smelly shoes where they should be: out of sight!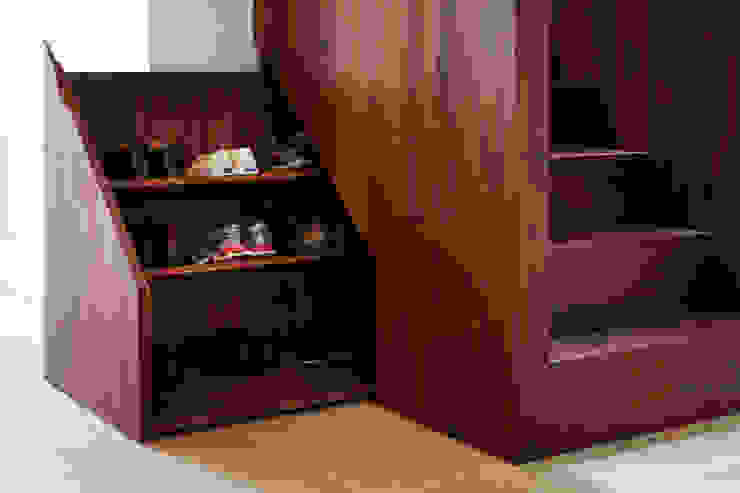 Storage under stairs
Fraher and Findlay
4. A bed platform can easily contain drawers hidden underneath, which is perfect for storing bed linen and sleeping accessories
5. A vintage trunk or chest not only looks great, it is perfect for storing odds and ends
6. The under-stair space is an oft-underutilised area of the home – make the most of it by adding drawers that hold coats or other domestic miscellany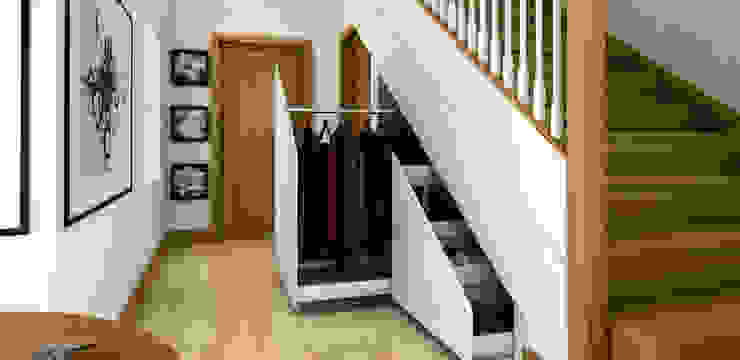 Innovative storage solutions.
Chase Furniture
7. Bespoke window seats can contain drawers, which are ideal for holding clutter or other bits and pieces
8. Do you have a large corridor with empty walls? Why not add some functional wall storage that looks great and adds plenty of space for your accoutrements?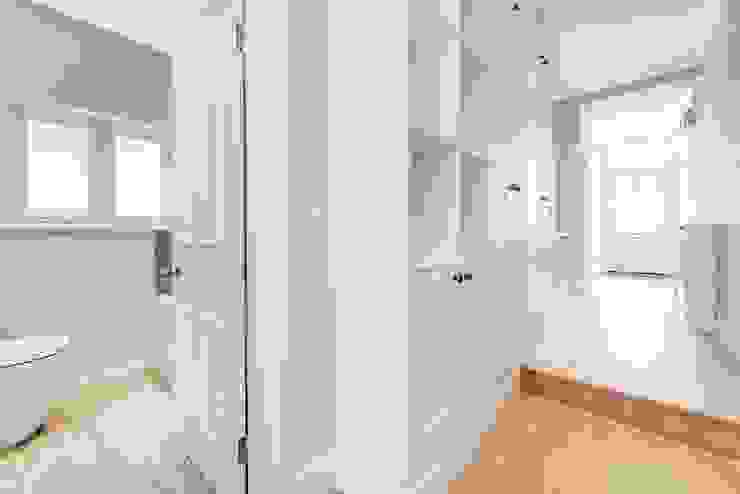 Tantallon Road
Lambert&Sons
9. Hide your robe by adding colourful eye-catching doors that look more like a work or art than a piece of furniture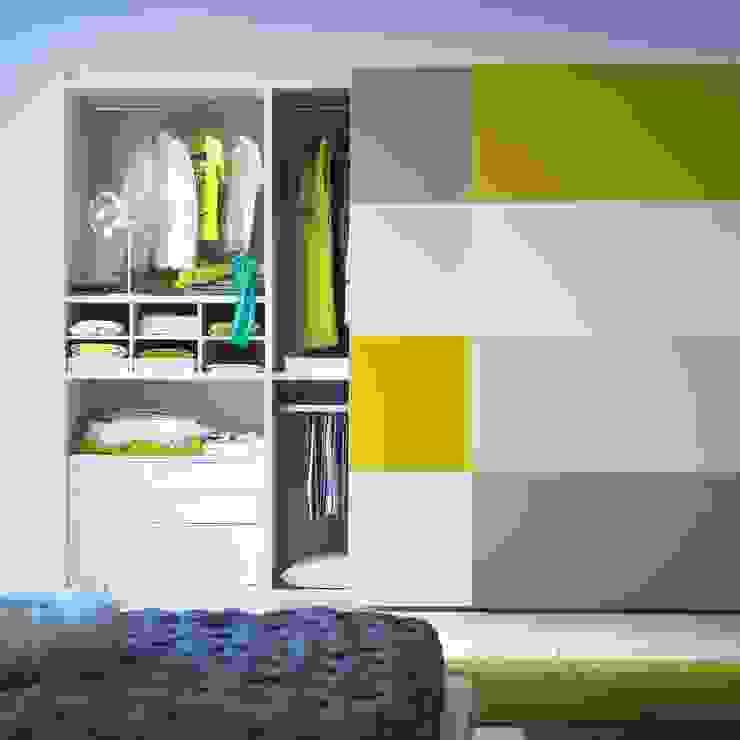 'Metropolis' 2 sliding door wardrobe by Mobilstella
My Italian Living
10. This traditional bed contains secret drawers underneath that offer a handy spot to keep bedroom related accessories
11. If you want to really hide your odds and ends, but are seriously lacking space, a multi-function bed such as this is the ultimate solution
12. Overhead storage is easily hidden and perfect for apartments or homes with extra high ceilings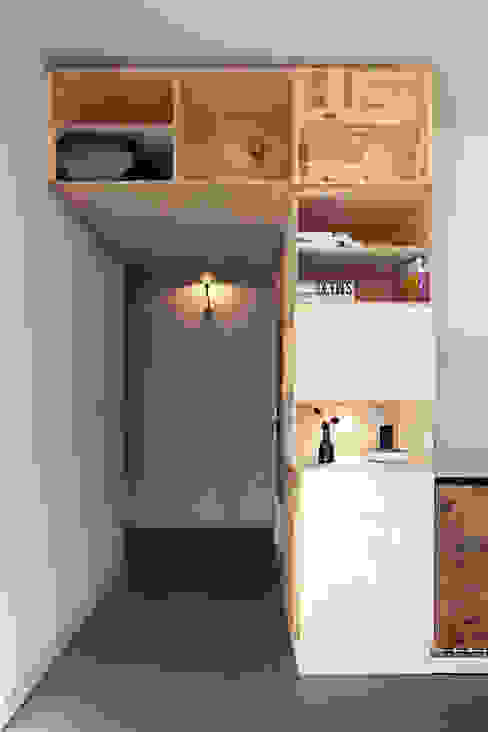 Storage
paola bagna
13. Room dividers are excellent in small apartments and offer a way to segregate space, while providing excellent storage opportunities
14. This hidden shoe storage system tucks away neatly in the custom joinery, meaning once it's shut you won't even notice it's there!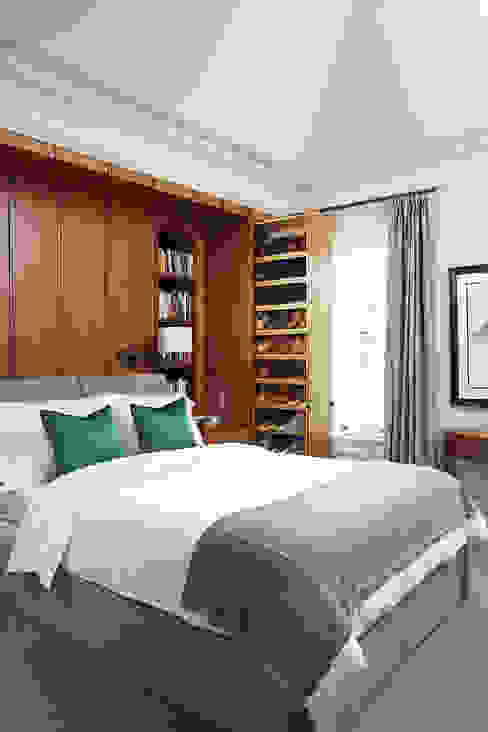 Bedroom Storage
Douglas Design Studio
15. Eye-catching and multi-purpose this kitchen is elegantly hidden behind timber doors that offer a place for your media, as well as cooking accessories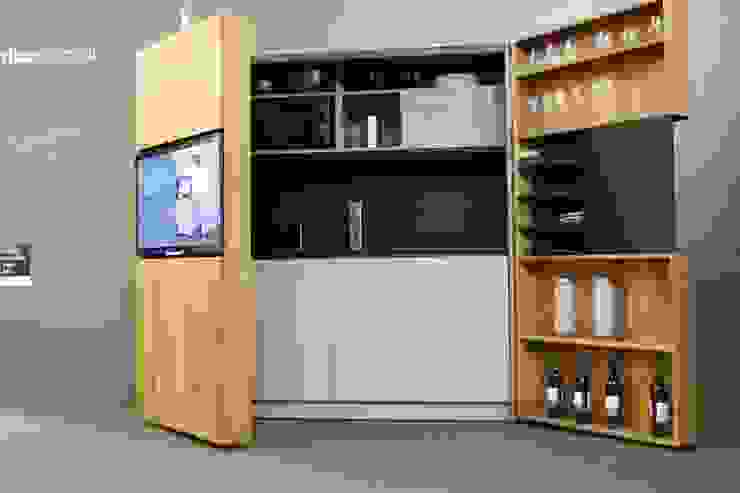 Pop-up kitchen PIA—Wood (KL 257S NDET)
Dizzconcept
If you'd like more decorating and storage examples, check out: Innovative home-storage solutions