Separating wet and dry areas in a bathroom does more than simply keep the space mould free and regulate humidity—it's a stylistic choice, and one that ensures the space is comfortable, accessible and easy to clean. 
We all know that bathrooms tend to accumulate moisture, mess and mould—separating wet and dry areas can create a usable room that boosts liveability, while removing the possibility of muck and mildew building up. 
If you'd like a little inspiration, we've gathered 16 great examples that offer stylish and enviable spaces. Check them out below…
1. Our first example takes us inside a truly gorgeous bathroom, and a space that is separated by a glazed panel to separate the wet and dry areas of the room.
2. In this gorgeous marble bathroom we see that the shower is contained with floor to ceiling glazing.
3. Cool, calm and collected, this next room is opulent with perfectly polished glass walls.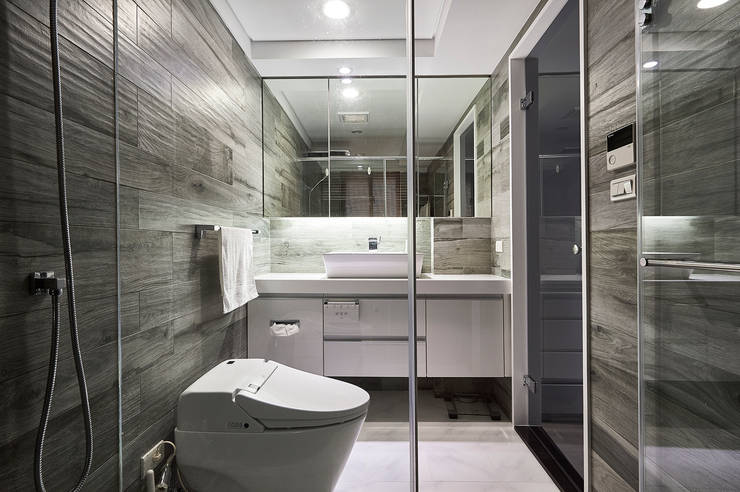 木紋磚鋪陳浴室的休閒溫潤質感
青瓷設計工程有限公司
4. A spacious bathroom and shower, the wet areas are once again contained by a frame of glass that ensures everything stays clean and crisp.
5. Tiles and timber combine in this luxurious space, with a wall of glass separating the two different bathing zones.
6. In this shower a waterproof wall of tiles keeps the rest of the stylish room dry and neat.
7. A black wall and timber shower floor evoke a spa-esque aesthetic, with plenty of lavish fittings and fixtures for the most opulent experience.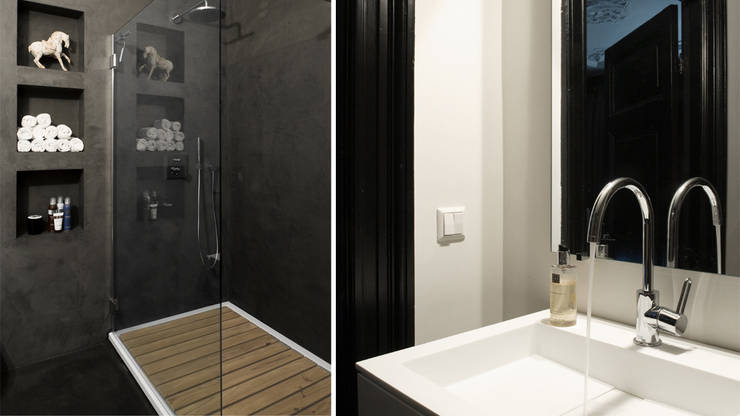 Badderen in Oriëntaalse sfeer
choc studio interieur
8. Mosaic floor tiles are a fabulously waterproof solution, and when paired with a glass shower screen keep the rooms moisture contained.
9. Simple and chic, this next room is seamlessly divided by a wall of glass.
10. The end of this room is protected by a wall of glass, which keeps the room's humidity enclosed.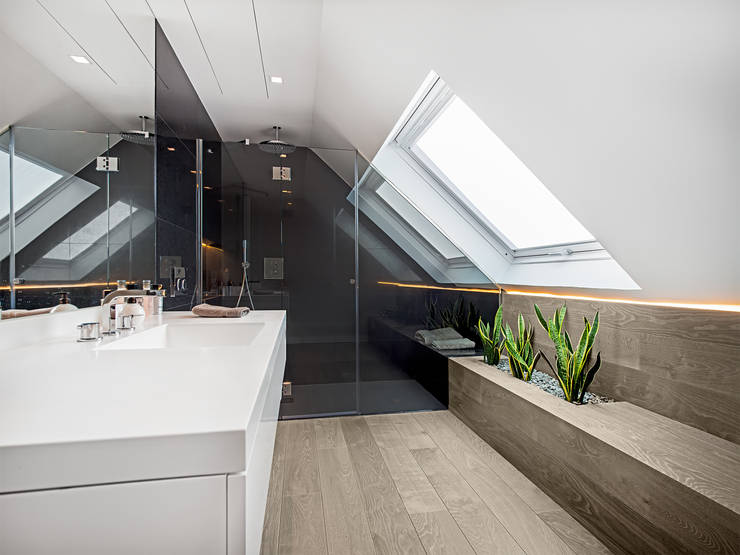 TARIMA DE ROBLE STORM—Proyecto Madrid
Tarimas de Autor
11. To ensure this all-white bathroom remains characterful and engaging, the designers tiled the back wall with a focal point-enhancing green mosaic tile.
12. Timber is often seen as an inconvenient choice for a wet room, but when sealed and maintained correctly it can add warmth and a luxurious ambience.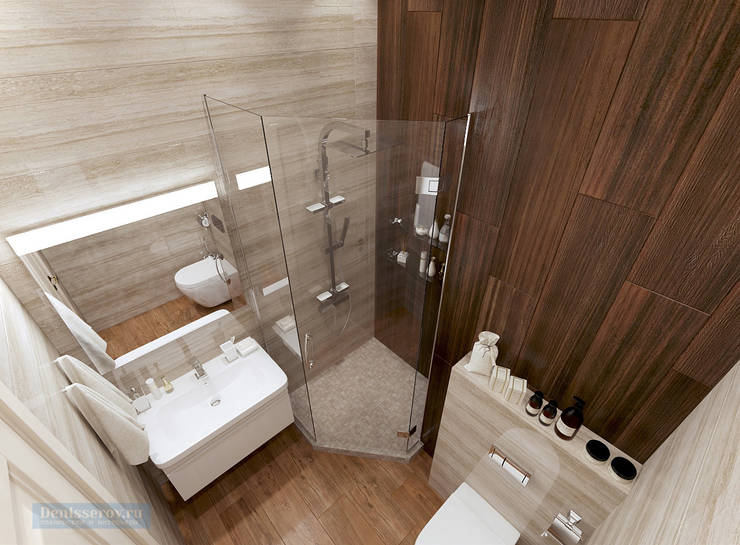 Душевая 4 кв. м в современной классике
Студия интерьера Дениса Серова
13. This next bathroom utilises a timber floor, along with a textured wall—this is protected by a wall of glass that sits just below the ceiling.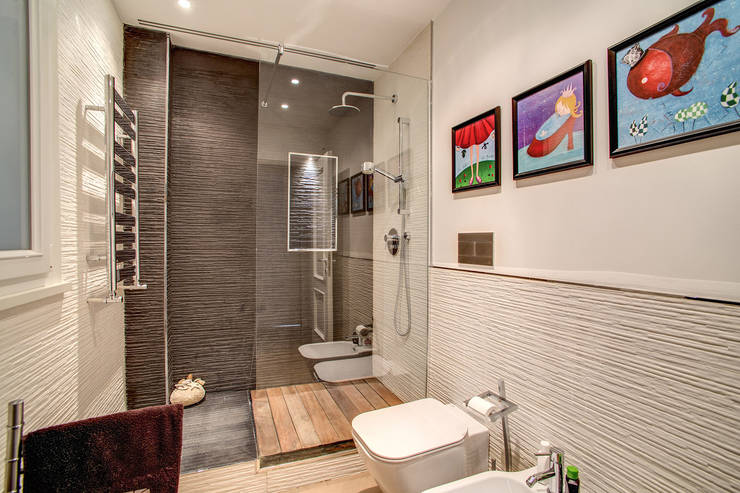 BALDUINA
MOB ARCHITECTS
14. Tucked into the corner, this wonderful shower is protected by glazing and a tiled half wall.
15. Unique tiled flooring is simple and neat, yet boasts a functional space with plenty of glazing ensuring the wet areas stay wet, and the dry spaces stay dry.
16. We've saved the best for last! This gorgeous bathroom keeps the wet spaces protected by a glass screen, along with lavish timber tones and black mosaic tiles.