So what is exactly is Peranakan decor? First of all, the word Peranakan is a Malay word that translates to mean 'to give birth to'. This unsurprisingly is exactly what Peranakan culture has done to Penang's design scene—it has birthed a completely unique style we're sure you'll love! The design is a combination of cultures, fused together to produce a truly unique and intriguing aesthetic. The Peranakan community was started in the early 15th-century around the trading ports of Malacca and Penang. Found predominantly in Indonesia, Malaysia and Singapore, their design takes elements of Chinese fashion and incorporates the local Malay tastes to create a bright, energetic and wholly loveable style. 
Brimming with vivacity, Peranakan style is known for its geometric designs, colourful features and gilt elements. In addition, plenty of timber is utilised throughout to create a style that is suitable for hot, steamy and tropical weather. If this sounds like your cup of tea, we've gathered 16 ideas for Peranakan-inspired home decor. Check them out below…
1. This bright and characterful bathroom takes geometric shapes and infuses them throughout this home. The flooring is a real standout, while the vintage tub offers a sense of charm and quaintness.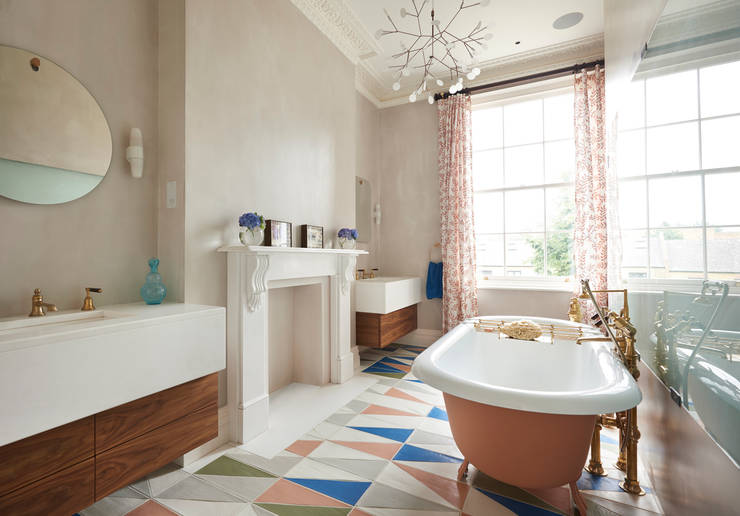 Drummond's Case Study: London Townhouse, Notting Hill
Drummonds Bathrooms
2. If you want to infuse a more modern ambience in your space, go for more monochromatic tones, but don't forget the geometric shapes!
3. Gilt features are definitely a feature of Peranakan interiors, and can be added with light fittings, tableware, accessories or even mirrors.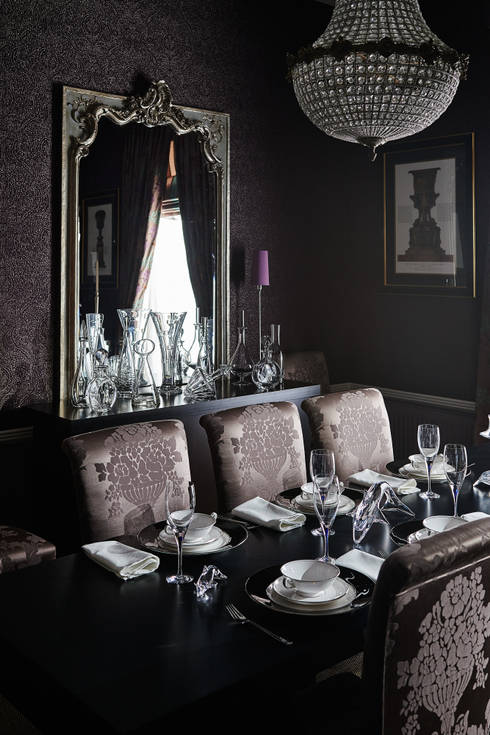 Interiors
Adam Carter Photo
4. Add liveliness through accessories—think geometric rugs, throw cushions and more!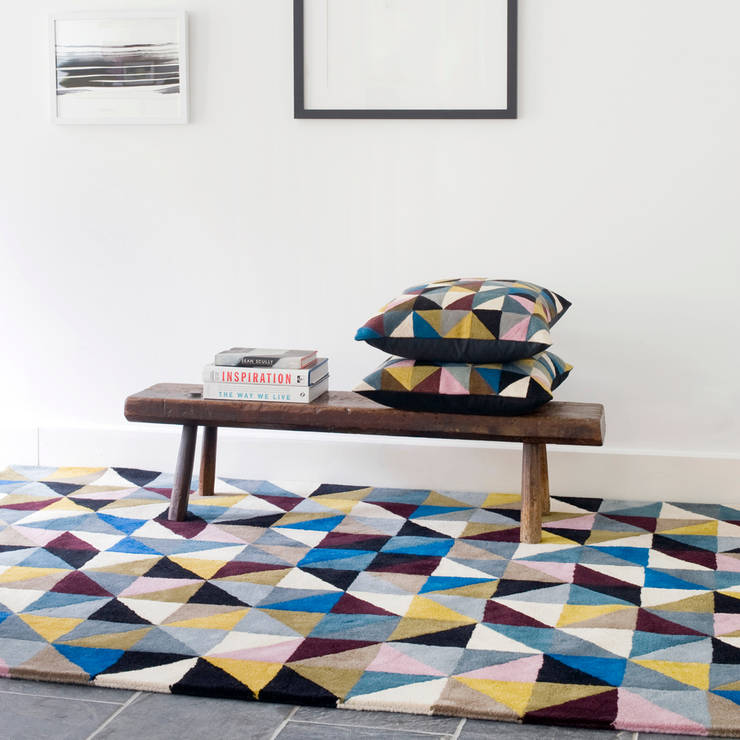 Harlequin Cushion
Niki Jones
5. This bright room offers a sense of tropical beauty with its dusty blue walls, dark timber furniture and gilt mirror frames.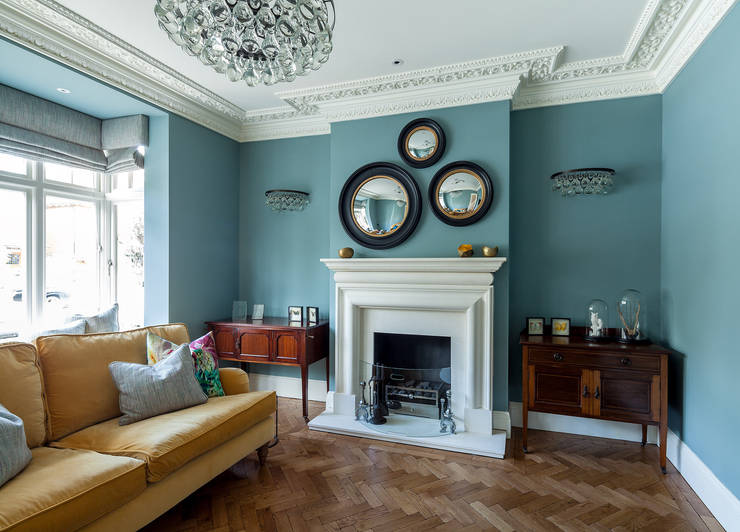 Ashley Road
Concept Eight Architects
6. An eclectic range of accessories and accoutrements is a good place to start—look at adding wall art, characterful furniture and colourful rugs.
7. This modern design even incorporates some indoor plants, along with a geometric wallpaper to produce an inviting and interesting interior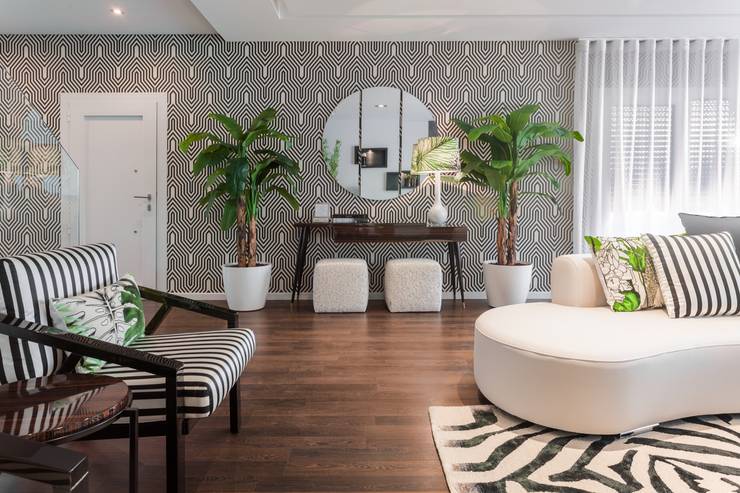 Living Room
Movelvivo Interiores
8. A great example of what can be achieved, this stylish kitchen boasts dark timber joinery and an astute attention to detail.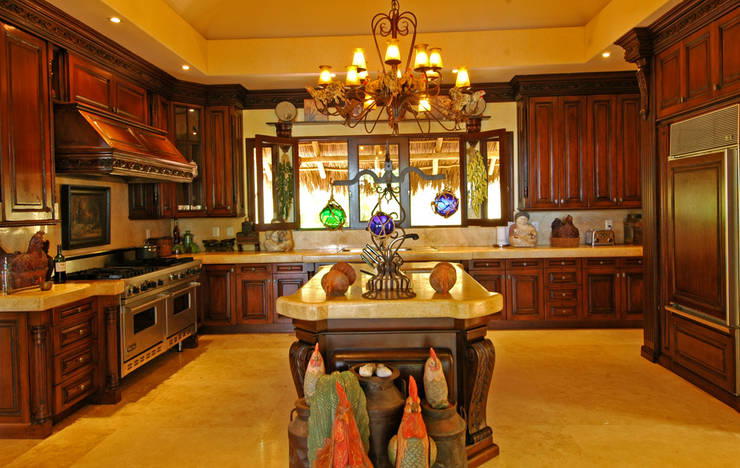 Casa Amore
BR ARQUITECTOS
9. Go bright with your interior decor—this kitchen offers a turquoise cabinet, along with beautiful patterned tile backsplash.
10. A more industrial style has been implemented within this modern apartment, but shows how you can take elements of Peranakan style and infuse it into your contemporary home
11. Timber is an important element in Peranakan interiors. Take some cues from this space that employs a geometric rug, and timber screens to protect the living room from the hall.
12. The style doesn't stop outside one's house either—this gorgeous terrace offers plenty of alluring Peranakan style with rich timber tones and a warm amber glow.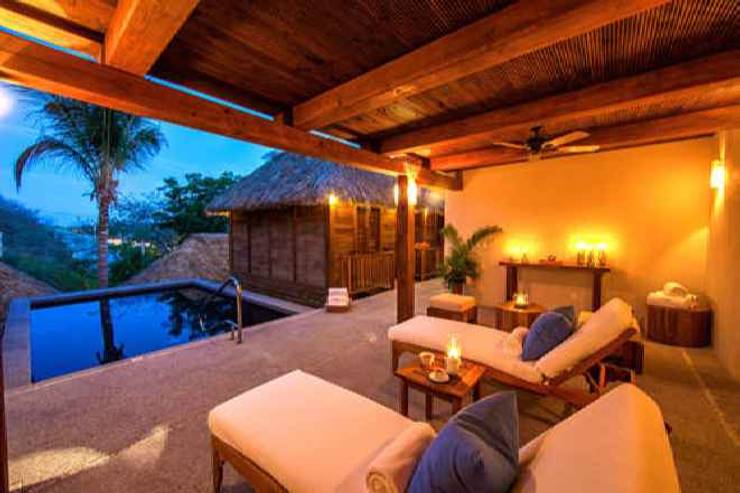 SPA Matlali
BR ARQUITECTOS
13. In this bathroom we see that the designers have opted to include abundant timber tones, along with bamboo accessories and a luxurious atmosphere and aura.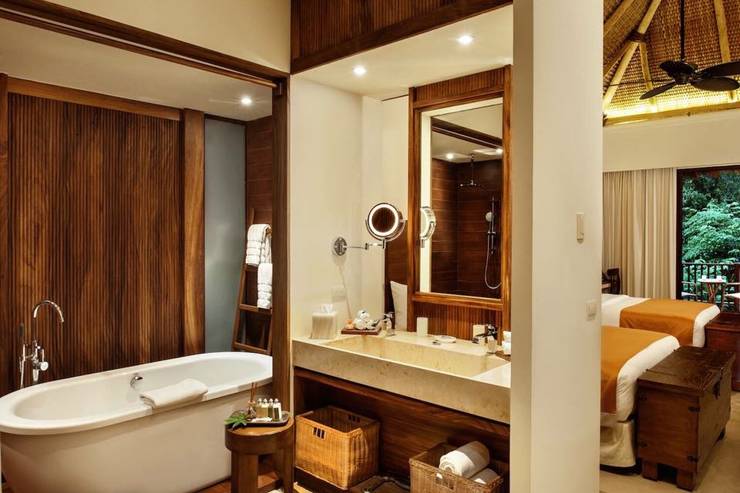 Hotel Matlali Selva
BR ARQUITECTOS
14. Go tropical with bright wallpaper, luxe metallic side tables, contrasting pattern accessories and European side lamps.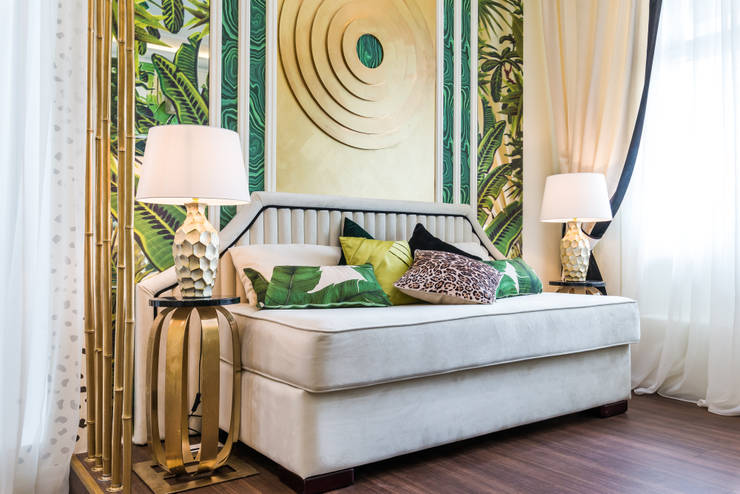 ЗОЛОТЫЕ ДЖУНГЛИ. ПРОЕКТ ДЛЯ ПЕРЕДАЧИ ШКОЛА РЕМОНТА НА ТНТ
Tony House Interior Design & Decoration
15. Inside this living, dining and kitchen space we notice plenty of Peranakan attributes and touches that are sure to impress and delight.
16. The gilt light fitting in this space offers a fabulously opulent aesthetic against the humble yet colourful side tale and throw cushions.
What did you think of Peranakan-inspired design? If you'd like a little more interior inspiration, check out: 15 pro secrets to decorate your home with style