When it comes to decorating, colour is one of the most powerful design tools that has the possibility to revolutionise your cooking space. Dreamy, exciting, playful or sophisticated – depending on the colours you use, you can evoke a seemingly endless array of vibes, feelings and auras within your kitchen.
Without overstating the abilities of colour within one's house, it certainly does have the capacity to evoke and exude strong reactions. They say red has the power to elicit hunger, while blue is purported to have the opposite effect. Whether this is true or not, it's crucial you design your kitchen in a way that creates a striking focal point and an enjoyable ambience.
To provide some assistance, we've gathered 15 colourful yet chic ideas for small kitchens that are sure to encourage your new remodel or redesign.
1. Go for a radically red cupboard in your small kitchen to evoke an eye-catching aesthetic.
2. Choose your light fittings carefully, and opt for a warm coloured bulb that will evoke a welcoming ambience.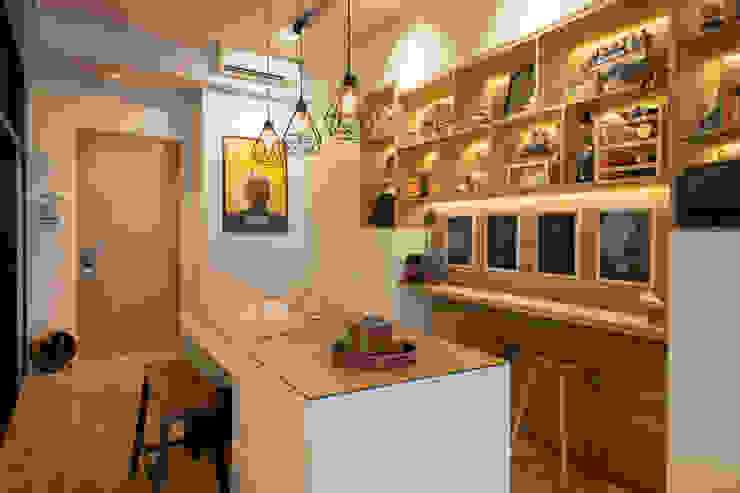 BOATHOUSE RESIDENCES
Eightytwo Pte Ltd
3. Combine different hues in your small kitchen for a unique and attention-grabbing design.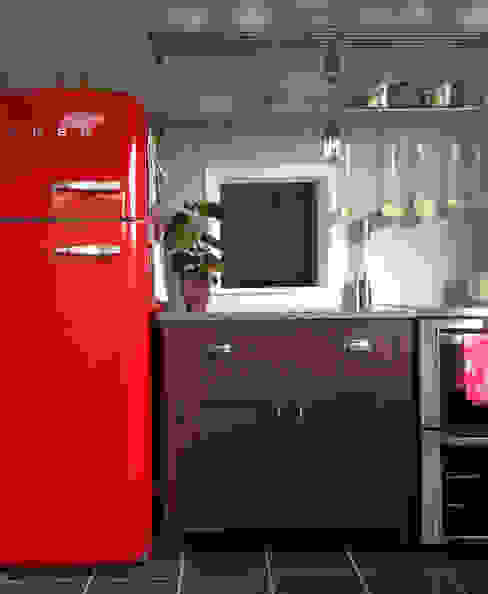 Small kitchen, big bold colour!
Hallwood Furniture
4. Do you like this green backsplash? You can choose virtually any hue to evoke your desired kitchen atmosphere.
5. Chalkboard paint is so easy to apply, and will revolutionise your cooking space's practicality and style.
6. Choose dark hues paired with recessed lights to create a sophisticated vibe.
7. Black and white are a timeless pairing of hues. Take some cues from this wonderfully small yet inventive kitchen!
8. Want to make an enduring statement? Choose white marble counters with royal blue joinery!
9. Characterful tiling never goes out of fashion, and brilliantly brightens a small cooking area.
10. If you're limited with the alterations you can make to your kitchen, try a bright appliance instead.
11. Overhead cupboards can be refaced or painted to give your small kitchen a whole new look!
12. If you're opting for a rustic kitchen, why not choose a characterful and colourful cooker? This one is a real scene stealer with its bright blue and red hues.
13. The perfect combination of rustic and contemporary, this minimalist kitchen offers wonderfully warm timber tones!
14. Colours don't necessarily have to be bright—this subdued, yet no less impressive, array of grey tones work beautifully in this compact space.
15. Tiny and bright—our last kitchen is enhanced with dark black paint and looks unforgettably chic!