A modern bathroom doesn't have to mean the exact same thing to two different people. However, generally speaking, modern design does incorporate a few 'must-have' elements like geometrical shapes, neutral / earthy colours, very little décor, and lots of natural materials. And yes, we can tell that you're already excited about the prospect of adding some modern style to your bathroom with a little renovation project, but be warned: as fun as they are, new bathroom designs are prone to design mistakes (if you're not careful) that cost both time and money.
Fortunately, here on homify we are always a few stylish steps ahead to ensure you don't waste either. Thus, apart from inspiring you with some state-of-the-art modern bathrooms, we're also including some of the more common blunders people commit when undertaking bathroom renovations. And these are:
• Overlooking colours: Wrap your head around this in the beginning stages of your project as opposed to later. This will affect everything from your floor tiles (and rugs) to the type of fixtures you'll be needing for your sink and tub / shower.
• Minimising natural light: Trust us when we say that a window, however tiny, makes all the difference, especially in a bathroom. Artificial light is important, of course, but it can never replace good old sunshine.
• Picking the wrong sink / tub: Even if you've always dreamed of a standalone tub, face the fact that not every tub works for every space. Your bathroom, depending on space and layout and location, might be better suited for a shower/tub combination, for instance. That's where working with a professional, such as a Bathroom Planner, becomes crucial.
• Not thinking about ventilation: Even if you do have a window, consider slotting a bathroom fan into your renovation budget. Showers and tubs quickly steam up a closed space, and a fan is just the thing to prevent too much moisture from accumulating.
Let's get inspired with these 14 modern bathroom designs…
1. Neutral tints are key if you want your bathroom to flaunt a modern vibe, even if it's in a delightful open-plan layout.
2. Don't want to bombard your modern bathroom with detail? A simple two-tone colour scheme can do the trick!
3. Don't you love how these oversized floor tiles add a regal look to this bathroom space?
4. Cladding your shower area up in a contrasting set of tiles / colours / patterns is one way to grab attention.
5. Speaking of patterns, never overdo it in a small bathroom—stick to a focal wall instead of cladding up all four walls.
6. Want a decadent dose of natural light and Mother Nature to flood into your modern bathroom space?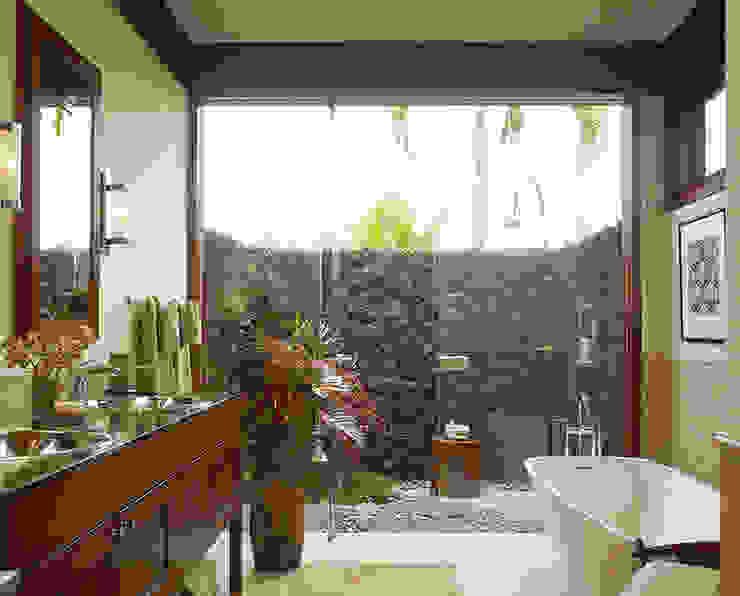 Outdoor Shower Extension
HelenaLombard
Floor-to-ceiling windows / glass doors is the answer!
7. For a softer look, pair those whites with beach-hued wooden tones.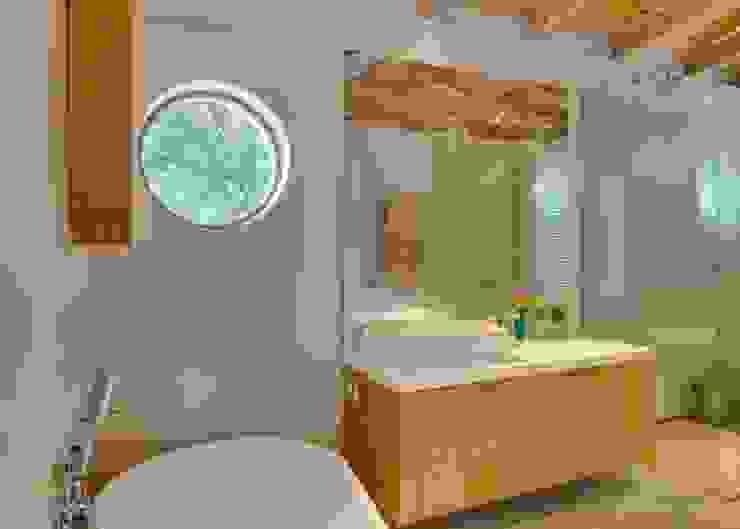 Main En-Suite Bathroom
Van der Merwe Miszewski Architects
8. A simple wall with Mediterranean tiles easily lets this modern bathing space stand out in a pretty way.
9. Clerestory windows, generous glass doors, and mirrors go a long way to cast this entire bathroom space in a soft, white glow.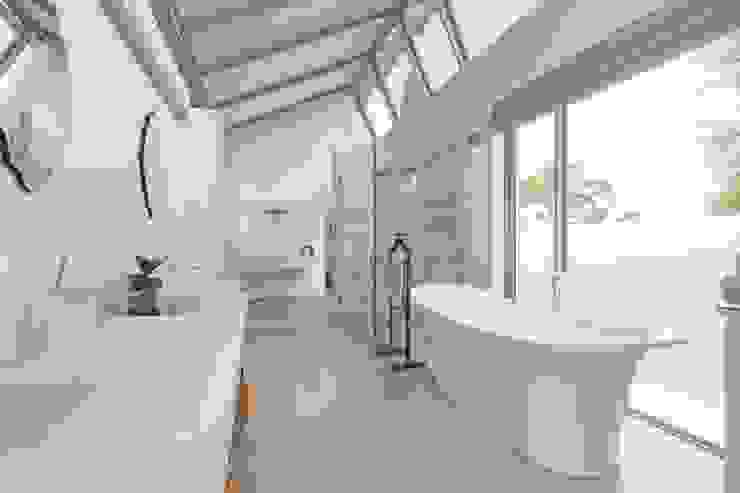 Free Standing Bath & Natural Light
Van der Merwe Miszewski Architects
10. Modern design is all about saving space—like this wall-mounted vanity clearing up a bit of legroom.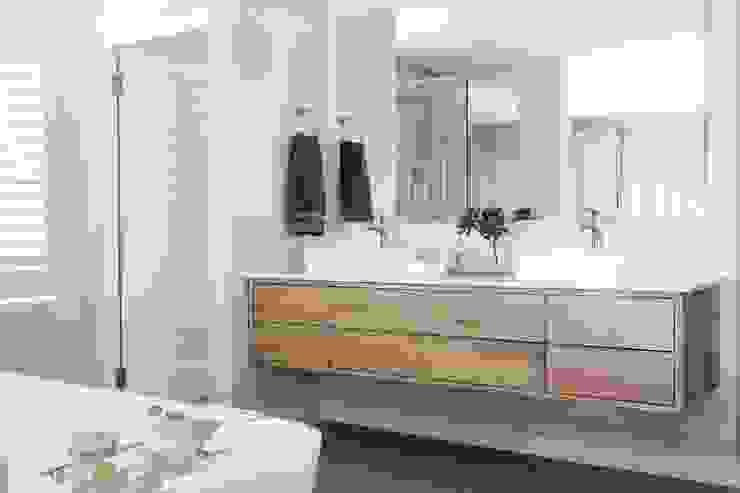 Main en-suite
Salomé Knijnenburg Interiors
11. Don't be afraid to mix and match different materials, such as rustic timber and elegant marble / granite patterns.
12. Off-white hues and light greys are very skilled at making a modern bathroom seem stylish in a soft, subtle way.
13. Don't overlook those lighting fixtures! How about some circular designs to offset with a modern space's linear look?