Concrete in the kitchen? Have we gone mad? No, but you'll go crazy for some of the funky ways people have used this amazingly good value material in their homes. You might be picturing monolithic installations and, in some cases you'd be right, but it's shocking just how refined and delicate this material can be.
Before you call your kitchen planner to finalise a new idea, make sure you take the time to see what's possible with concrete. Prepare to be amazed!
1. Cement that has been polished makes an amazing and ultra-smooth countertop for any contemporary kitchen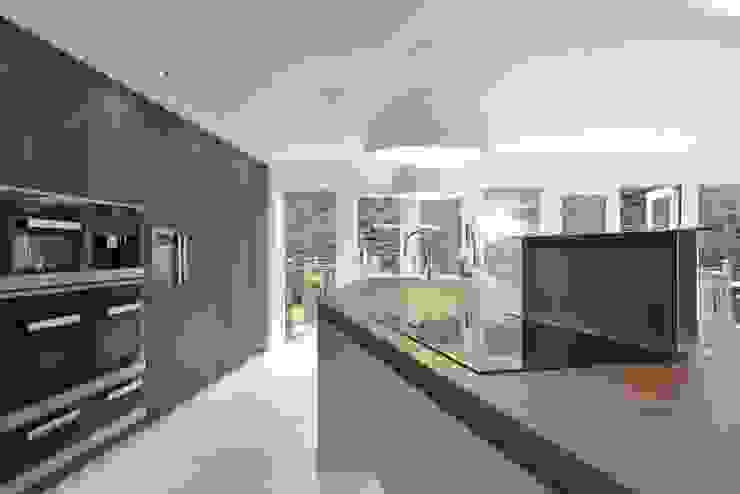 Debbie & Danny's Kitchen
Diane Berry Kitchens
2. Don't cover the gorgeous swirls of concrete with plaster. Actually use it as your wall finish for art gallery chic!
3. Wood-stamped concrete allows you to add a little texture to even your most functional room and perfectly contrasts with a smooth worktop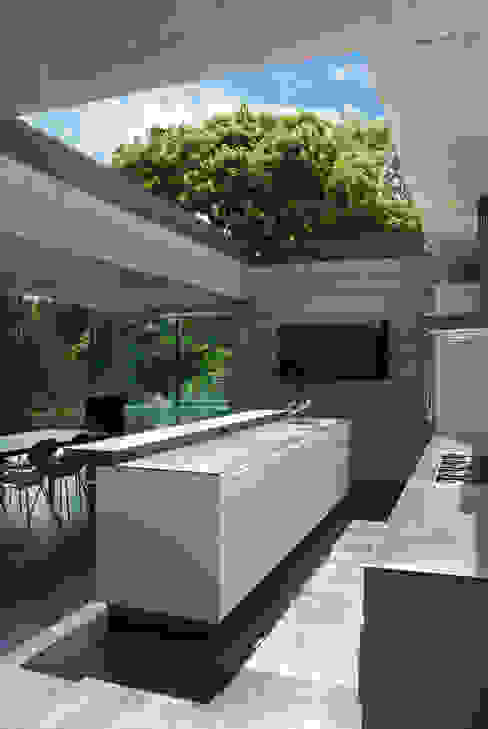 Kitchen with sliding rooflight to create open-air court
Eldridge London
4. You don't have to use thick, chunky slabs of concrete as it will make an impression even when kept super slim. This worktop is amazing!
5. Concrete can adapt to any colour scheme, even pale neutrals. Polish it up for a granite-like effect
6. Concrete casting is easy and means you can commission full cabinet housings for wonderfully low cost
7. Did you know that you can add a little colour into the mix with concrete? You can! If grey isn't your thing, you can still get involved
8. Concrete in the kitchen will necessarily make you start thinking a little more creatively about other materials that you use. What a great way to create a space that is totally unique…
9. Concrete won't ever look too cold if you use it to contrast with warm materials and décor. Wood and concrete work amazingly well together and throw some plants into the mix for an incredibly natural vibe
For more kitchen inspiration, take a look at this Ideabook: Ridiculously Cool Kitchens.